Drakensang reaches 1 million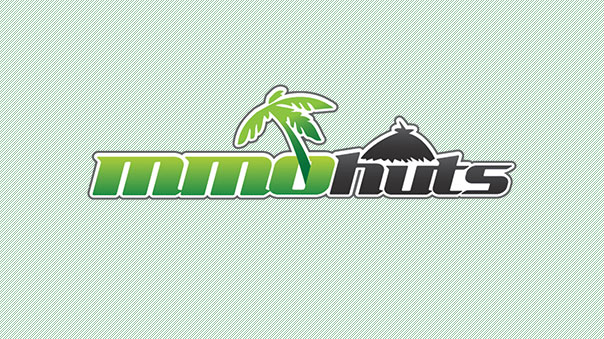 Bigpoint has announced that its browser-based RPG, Drakensang Online, has reached one million registered players since the launch of open beta.
Drakensang recently launched its first big update, introducing Teganswall, a new area with new quests and challenges. The next major update is also being developed currently, expanding PvP features to include a guild system, arena battles, statistics, and a PvP-only server, along with an in-game buddy list.
Bigpoint also publishes Battlestar Galactica Online.
Drakensang Gameplay Screenshot

Source:
An army against evil: Drakensang Online and one million players

·         Drakensang Online sets new milestone after less than two months

·         Various new features expand game world and thrill the community

Hamburg, September 26, 2011 – Bigpoint  (http://www.bigpoint.com/) celebrates a huge success story: With over one million players registered for Drakensang Online (http://www.drakensang-online.com) since the official launch of the Open Beta on August 8, 2011, it's not just the registrations that are on the rise, but the excitement too: With the first big update launched as well as many more to come, such as the community's highly anticipated PvP features, Bigpoint Berlin is keeping players on their toes with new adventures and challenges in the epic fantasy world of Drakensang Online.

"Drakensang Online helped us prove, only after just a few short weeks, that it's possible to launch browser games with the same level of quality as traditional PC or console games," says Philip Reisberger, Chief Games Officer at Bigpoint. "Action RPG fans looking for an outstanding gaming adventure should definitely get in on this game now and experience the free-to-play Drakensang Online for themselves!"

Since the launch of the first big update just a few short weeks ago, Drakensang Online players have had the chance to delve into "Teganswall" and discover not only many new quests and new items but also a completely new game region. The development team also plans on expanding the game with other PvP features, including a guild system, arena battles, statistics, buddy lists and a PVP-only server.

"Our community keeps us supplied with a continual pool of ideas to further improve Drakensang Online," says Bernd Beyreuther, Head of Development of Bigpoint Berlin. "We already have a plethora of new content updates planned – and Drakensang Online is just in its infancy. As a developer, it's a great feeling to be able to develop the game world together with the game fans themselves."

Drakensang Online's free-to-play and browser-based Open Beta is available to play on the official website http://www.drakensang-online.com/ in a variety of different languages such as German, English, French not to mention Spanish, Italian and Polish. Additional game information can be found on Facebook (http://www.facebook.com/drakensangonline/) as well as Twitter (http://www.twitter.com/drakensang/).
GameArt Studio, developer of the future racer Quantum Rush: Champions today released a video on a brand new racing track.
by Mikedot
The second season of SMITE is nearly upon us. With it comes what may be the most massive list of changes to ever hit Hirez Studios' third...
by DizzyPW