Dragon's Prophet Available Today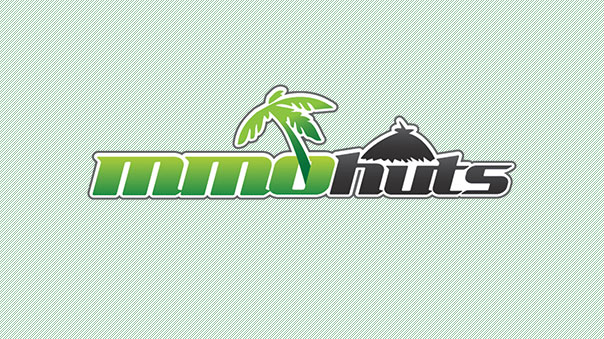 The time to capture, train, ride, and fight hundreds of dragons has arrived! Infernum Productions and Sony Online Entertainment (SOE) today announced the launch of one of the largest dragon-based massively multiplayer online (MMO) games ever created in Europe and North America. In this free-to-play MMO, players fight alongside and against hundreds of unique dragons that roam the land, sea and air.
"At last the Day of the Prophet is finally here! Even though it's always special to release a new game, MMORPGs play on a different level. Thanks to the help of our enthusiastic community as well as the tireless work of the developer, Auratia, the home of Dragon's Prophet now shines brighter than ever before", said Kristian Metzger, Director Product Management at Infernum. "Since the start of Open Beta in May, many thrilling features as well as new content packages have been added to the game while existing systems have been drastically improved. The 100+ pages full of patch notes are a testament of these efforts. Now Dragon's Prophet offers everything an enthusiast of fantasy games could wish for. An engaging combat system, epic guild battles, challenging dungeons as well more than 300 mighty dragons; the best kind of companions you could imagine!"
"Dragon's Prophet combines an insane variety of powerful and majestic dragons with an action-based combat and end-game siege system to create one of the most unique gaming experiences for fantasy MMO enthusiasts," said Todd Carson, Senior Producer of Dragon's Prophet. "We know players are eager and ready for action and launch brings many exciting developments from Open Beta, including new dungeons, a level cap increase, a revamped Starting Zone, World Boss and the much-anticipated Frontier System."
Beginning today, players can participate in massive player versus player (PvP) battles, form alliances consisting of multiple guilds, and experience aerial and mounted combat. Aided by siege weaponry and Alliance Guardian Dragons, alliances will engage in large-scale PvP wars to assert their superiority and achieve the ultimate prize: Eventual control of different territories in the Auratian Sky Islands.
Aspiring Prophets can explore, fight new creatures, and battle through four new dungeons in Inartia. They can also take on a skeletal World Boss and new quests in Puretia. Live broadcast functionality has been integrated into Dragon's Prophet, and players will be able to stream their dragon capturing and fighting experiences directly to the Twitch Platform.
"We want to ensure that the player experience only improves and becomes more dragon-filled as we move forward," said Tony Tang, founder and vice president of business development at Runewaker Entertainment. "We are continuing to work closely with both Infernum and SOE to design exciting features to be implemented post-launch like dragon versus dragon arenas, a raid system and air-to-air combat."
Next Article
Webzen announced and updated new contents for Arctic Combat, plus revealed new details on their partnership with Microsoft.
by MissyS
Mabinogi is unlike any free MMORPG I've ever played. I've never been much of an anime fan so I was hesitant when I first booted the ...
by Guest
The PvP oriented MMOPRG, Conquer Online announced that an important expansion, "Kingdom War", will be released in the first quarter ...
by Mikedot