Dragons of Atlantis unveils Desert Nomads expansion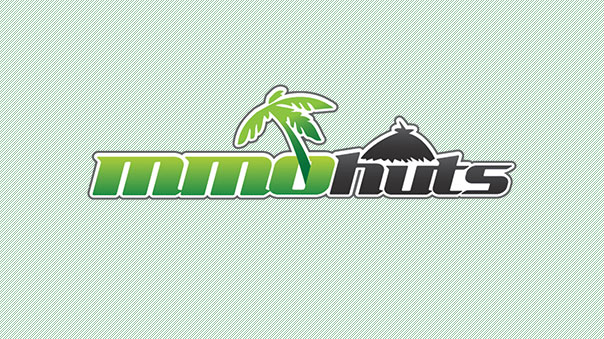 Kabam has announced details on the upcoming expansion for Dragons of Atlantis, titled Desert Nomads.  The update brings new abilities, a new mounted unit, and a brand new dragon and is set to launch on April 24.  Players can purchase the new dragon and its armor starting noew.
Each home built within the new outpost will provide a 25% bonus to population.  New skills are available to be taught to your existing units from the nomads, and most importantly, players can begin their quest to obtain a brand new dragon.  By sending a sufficiently leveled Amber Crest Dragon to attack a level 10 plain, players can obtain a Helio Dragon egg.  Once hatched and its armor pieces found, the dragon will prove valuable against other dragons, as it resists most environmental damage.
Kabam also publishes Kingdoms of Camelot and Glory of Rome.
Dragons of Atlantis Gameplay Screenshot
 Source:
Kabam's Dragons of Atlantis Expands,

Adding Desert Nomads, a New Outpost and the Powerful Helio Dragon

 The Year of the Dragon continues! In the latest expansion to Dragons of Atlantis™ players are called to assist the beleaguered Desert Nomads by building a new Outpost in the arid Solarian Highlands. The expansion includes a new quest, outpost, unit and the powerful Helio Dragon, which possesses a massive resistance to the elements that makes it one of the most feared dragons in all of Atlantis.

Developed by Kabam™, the leading developer of hardcore social games, Dragons of Atlantis is available to play for free on Facebook, Google+ games and Kabam.com.

"The Desert Nomads expansion adds a new layer of depth and strategy to Dragons of Atlantis," said Nathan Germish, executive producer of Dragons of Atlantis. "A new dragon is always a game-changer – and the Helio Dragon brings powerful environmental resistance into the equation, helping keep combat fresh and unpredictable."

The Desert Nomads are warriors that travel Atlantis and are descendants of Solarians and will train those who seek their guidance. Skilled in survival and tactics, the Nomadic warriors can unlock new abilities for existing troops including the art of mounted combat. The Nomads have built settlements in the desert around the keeps of the vaunted Helio Dragon, the region's resident race of dragon. As a result of this new alliance with the nomads, every home built in this outpost will yield 25% more population that normal per level. Also tempered by the rough climates, Helio Dragons possess a fierce resilience to the elements—especially heat. As a result, they have varying degrees of resistance to the other elemental dragons, making them one of the toughest Dragon-on-Dragon fighters.

Players who wish to get first access to the Desert Outpost can now purchase the dragon egg and armor pieces. Starting on April 24, players who have a Forest Outpost can send their Amber Crest Dragon to attack a level 10 plain to earn the trust of the Nomads and begin driving the Anthropus from Nomadic lands. After fulfilling this quest, players can attack level 8 or higher plains to search for a Helio Dragon egg to unlock the new outpost and dragon. When the Helio Dragon is fully grown and its armor pieces are recovered, it will become a deadly force in combat against other Elemental and Great Dragons, giving its owner a distinct edge in battle. The Desert Outpost can also produce a new mounted unit, the Sand Strider, which will become available on May 1st.

Dragons of Atlantis is a massively multiplayer social strategy game that encourages real-time collaboration between players via Alliances. Alliance players work together on common goals while fighting other Alliances for supremacy. Players raise their dragons from egg to fully-grown adults that can defend their city and attack enemy strongholds. After launching with a single featured dragon, the game continues to add special dragons including Elemental dragons based water, stone, fire, wind, ice, swamps, forests, and the powerful undead Wraith Dragon.

For more information on Kabam, visit our official site at www.kabam.com, and also our Facebook page at www.facebook.com/kabam.
Registration for the Sevencore closed beta test is now available on gPotato's website.
by MissyS
People interested in Wild Terra can play for free this weekend, and they also announced a sale that ends on October 1st, 2018.
by Ragachak
Aeria Games has announced its plan to launch Scarlet Blade for the North American market.
by MissyS