Dragon Saga officially launches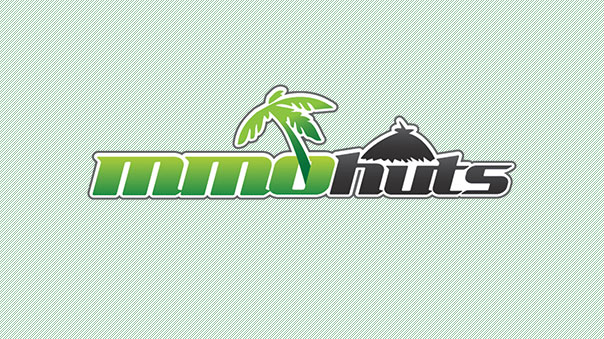 Gravity Interactive's new version of Dragonica Online, called Dragon Saga, has left open beta and gone to official launch. Players who had a Dragonica Online account with THQ*ICE can still claim their old characters, as Dragonica Online itself has shut down.
New content includes the "Paris Strikes Back" update, Kundara Dungeon, and Temple of Water. Before the end of the year, players should also expect the level cap to be raised to 70, and 4th classes and Van Cliff Manor to be released.
Gravity Interactive also publishes Ragnarok Online and Rose Online.
Dragon Saga Gameplay Screenshot
Source:
Dragon Saga goes Live!

Marina Del Rey – October 28th , 2010
Gravity Interactive, a world renowned massively multiplayer online game publisher, is proud to announce Dragon Saga (formally Dragonica Online) will be going into commercial launch October 28th, 2010. Dragon Saga is a fast-paced fantasy-action MMO whose unique 3D side-scrolling perspective brings a new level of strategy to the genre. This will be the fourth title to be added to the WarpPortal.com growing list of free-to-play games.

"The Production Team and Barunson Interactive have been working very hard on Dragon Saga…" said Yoshinori Kitamura, Chief Executive Officer of Gravity Interactive, "…to bring users new gameplay and content previously unseen in the US version of the game. Our community is excited for the commercial launch of Dragon Saga and so are we; they are really going to enjoy how Dragon Saga has evolved. "

Dragon Saga players will find their characters just as they left them, and ready for battle. These players will also notice that many updates have been added since they last played, including many elements of the "Paris Strikes Back" update. Upon commercial service, updates will include Kundara Dungeon and Temple of Water, with Van Cliff Manor, level cap raise to 70, 4th classes, and more to come before the end of the year.

More Information about Dragon Saga and its WarpPortal.com:

http://www.playdragonsaga.com

http://www.warpportal.com
Next Article
It's that time of year again! It's time for spooky, fun events in gaming, and the upjers company is no exception.
by Ragachak
The Lost Temple of Atlantis update for Iris Online has officially been released.
by MissyS
Fans of the BanG Dream! Girls Band Party! mobile game will now be able to vote on which band they would like to perform at their birthday!
by Ragachak