Dragon Saga Crosses Over To Ragnarok Online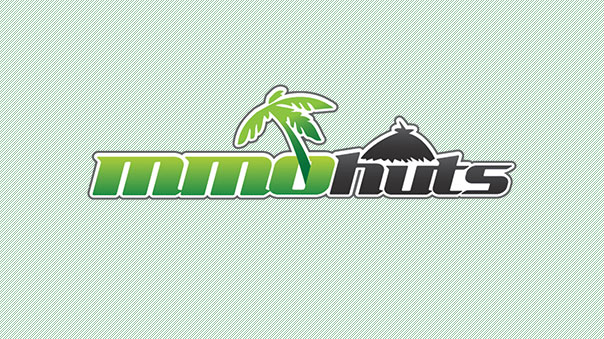 Gravity Interactive has revealed new details on an upcoming expansion for players of Dragon Saga.
As part of an ongoing expansion that will continue throughout the year, players will travel between the dimensions of Dragon Saga and Ragnarok Online. Dragon Saga players will be able to enter Ragnarok maps and find Ragnarok Novice sets, which will grant buffs against dimensional resistance. Players must seek ingredients from Orc Field to help Professor Kline study the new Dimensional Rift. Meanwhile, High Priests can open instant portals in Ragnarok with Red Gemstones.
Source:
DRAGON SAGA AND RAGNAROK COLLIDE IN LATEST UPDATE

"Worlds Collide" Takes Players Between Dimensions

Marina del Rey, California –August 30, 2012 – Gravity Interactive, a publisher of exciting massive multiplayer online role-playing games (MMORPGs), will launch an all-new Dragon Saga update that brings the Ragnarok theme to the popular mystical MMORPG.  The latest update is part of an ongoing expansion taking place throughout this year.  Players can find new quests, rewards and so much more when the update launches at http://playdragonsaga.com/.

The Ragnarok scientists have been hard at working creating a dimensional portal and now players can travel between the dimensions using the Eye of Dimension.  In a new quest, Ragnarok World, Kafra employee – Tailing — is looking for heroes that will save Geffen from destruction and Heroes must equip with Novice Avatar sets to survive this harrowing dimensional jump! Players can enter Ragnarok Maps and find Ragnarok Novice sets that even give a buff that protects from dimensional resistance.

With time travel comes a Dimensional Rift; while some argue other dimensions must be attached to remove the rift others believe more studies are needed.  Players must resolve the issue by acquiring the combination pieces and core from monsters in the area.  Tailing believes Professor Kline needs ingredient items from the Orc Field for his studies of the Dimensional Rift. 

In the world of Ragnarok, Only High Priests can open instant portals. Red Gemstones are needed to create the portal and the Dimensional Seal allows only 20% of full attack power! In order to release the Dimensional Seal, Advance Class sets must be equipped and Advance Class set pieces can be obtained at the Orc Field.
Next Article
Sony Online Entertainment's (SOE) annual fan convention and news-fest SOE Live will kick off with title keynotes taking place all day Fri...
by Mikedot
Dying Light: Emergency Broadcast from Global Relief Effort - Strange effects happening on April 1st
by Mikedot
Gameforge announced the Veterans' Reward Program aimed at benefiting the player community of the original paid release of Guardians of Em...
by Ragachak