Dragon Oath Expansion Path to Nirvana Released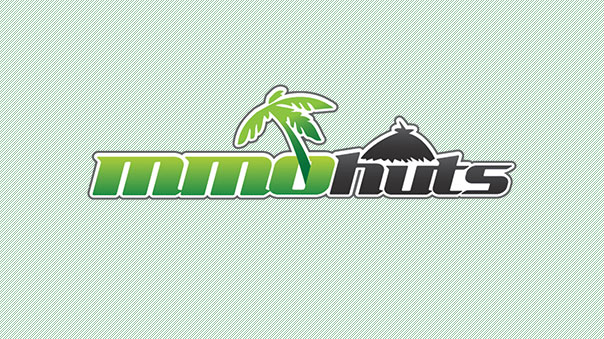 ChanYou has announced the latest expansion for their Asian themed MMORPG Dragon Oath. Titled 'Path to Nirvana' the expansion comes with a host of new features and updates. Besides new content and dungeons, the level cap has been increased from 90 to 100.
Path to Nirvana will be released on June 3, 2010 at 4PM pacific time. To commemorate the launch, a new PvE server called Nirvana will be opened. A leveling contest will be available to celebrate the occassion with the top prize being an Apple iPad 3G. They'll be smaller in-game prizes rewarded to random participants as well so everyone will have a shot at getting something.
If you haven't tried Dragon Oath yet, this new expansion, server, and leveling contest make the perfect excuse to do so! ChangYou has another MMORPG that's currently in closed beta testing called Blade Wars.
Full Release:
ChangYou.com (US) Launches Dragon Oath "Path to Nirvana"

Expansion to be celebrated with a new pve server, giveaways & a leveling contest.

Santa Clara, CA – May 24, 2010 – ChangYou.com (US) Inc today announced "Path of Nirvana", a new expansion for the highly acclaimed free-to-play martial arts MMORPG, Dragon Oath. Path to Nirvana offers new events, increase to the level cap, new zones & weekly dungeons.

The "Path to Nirvana" expansion adds innovative content for players at all levels," says Dragon Oath Producer, Thomas McKay. "We have been meeting online with our community each week to get feedback on the game. We took all of their ideas into consideration and built an expansion based on what they've been asking for including tweaking existing quests & adding a ton of new content at every level."

Dragon Oath will simultaneously launch a new PVE (player versus environment) server called Nirvana. To celebrate the expansion players will be able to compete in a leveling contest from June 3rd, 2010 (4PM PST) until June 10th, 2010 (4PM PST). Players will have the opportunity to compete for the grand prize, an Apple iPad 3G. Additional in game prizes will be awarded to random players at lower levels so that everyone has a chance to win something. Path to Nirvana launches on June 3rd, 2010 at 4pm. Visit the forums at DragonOath.com for more information.

New Features For The Expansion Includes:

· Increased Level Cap – From 90 to 100

· Panda Duo – Free panda pets for all characters over 35

· New Dungeons – Salt Mine and Salt Mine Cavern

· Raid on Twin Island Event – a weekly guild even featuring hundreds of elite spawns.

· Wild Boar Rampage – New instance with a chance to spawn a giant dinosaur.

· Dragon Ball – Collect dragon balls to create a dragon pet.

· Discovery! Quest – Explore the game with friends & family for exp.

ChangYou.com (US) Inc. is a subsidiary of ChangYou.com (NASDAQ: CYOU), a leading developer and operator of online games in China. ChangYou.com began operations in 2003 as Sohu.com's massively multi-player online games ("MMORPG") business unit, before the carve-out as a separate, stand-alone company in December 2007 and subsequent listing on the NASDAQ Global Select Market in April 2009. ChangYou.com now operates many of the most popular MMORPGs in China, and now operates two mmorpgs in the United States, Dragon Oath & Blade Wars.
Next Article
Previously a subscriber-only game, STO's now free model is almost equal in quality for paying and free members.
by Guest
GamerFitNation Inc's CEO, Antward Pearman, has called for a Day of Cease Fire on all online shooters on Friday, December 21, 2012.
by MissyS