Dragon Oath Closed Beta Begins on Sept 24!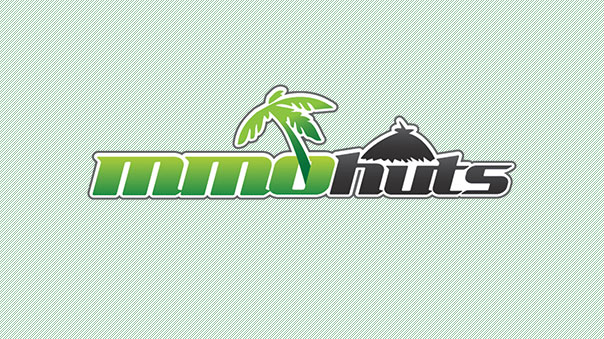 Dragon Oath, the popular Asian MMORPG based on Chinese legend, will soon be available to the North American audiance! The game is already immensely popular in Asian with over 30 million registered accounts but until now, very little has been heard about the game in the US. All that will change on September 24th when Dragon Oath finally enters closed beta. Fortunately for us,  there will NOT be a character wipe after the CB so I encourage everyone to give the game a try. Players will need a beta key to access the game but luckily MMOHuts has partnered the publisher sof Dragon Oath, ChangYou, so you won't have to go far to get one! In the man time, I encourage readers to check out our Dragon Oath preview page and see if it sounds like the MMORPG for you.
Original Press Release:
Dragon Oath Closed Beta Grand Open on 9.24.09!

Dragon Oath team sincerely appreciates all players who have shown high interests during our Pre-Closed Beta and is pleased to announce to welcome all players to our Closed Beta!
Before the future instruction and information, please note the following 4 very important announcements!

No Deletion after Closed Beta: There will be

NO DELETION

of

ANY

Information of all players including characters.  Therefore, we highly encourage all players to begin the journey of Dragon Oath as soon as possible to take a big advantage before we begin Open Beta!
Large Events: Dragon Oath will host large events on our website while our partners will host other contests on their website!  Many free gifts will be available!  Take advantage of it!
No Keys for Pre-Closed Beta Participants: All players who have participated in Pre-Closed Beta can access into Dragon Oath Closed Beta without key activations!
If You have unused Pre-Closed Beta Keys: If you have previously received Pre-Closed Beta keys but not used, you may use those for Closed Beta!  Please note that only "unused" keys will be valid.
Next Article
Chaos Interactive Ltd. is revealing the first detailed look at Seldon Crisis, an open world sci-fi massively multi-player online game (MMO) ba...
by Mikedot
Project Cars is a racing simulator developer by Slightly Mad Studios and published by Bandai Namco Games.
by Abubakr