Dragon Nest launches spooky update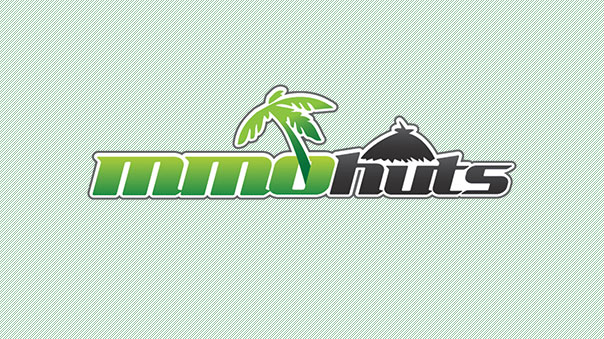 Dragon Nest's first major update is now live, adding new permanent and seasonal content.
A new nest encounter, wandering the Black Mountain Path, introduces players to Cerberus. This guardian of Hell drops epic level 32 weapons, armor, and crafting materials, as well as accessories on "Hell" difficulty, another addition to the game this patch. Players interested in PvP can now battle each other in the new Ghoul Mode, a survival mode for the defending team.
For Halloween, players can hunt Pumpkin Ducks, found in dungeons, for coupons that can be exchanged for special pumpkin helmets, or purchase new costumes in the Dragon Vault.
Dragon Nest is published by Nexon, which also publishes Vindictus and Mabinogi.
Dragon Nest Gameplay Screenshot

Source:
The Hellhound Unleashed

Dragon Nest receives a new nest encounter, PvP mode and Halloween-themed events

Starting today, Dragon Nest fans will get to experience a new end-game nest encounter, a ghoulish new player versus player (PvP) mode, and a variety of Halloween-themed in game events as part of the game's October content update.

Cerberus, a monstrous three-headed canine and guardian of Hell, has been released from the Abyss. He now haunts the Black Mountain Path, and his presence is drawing adventurers from throughout the Northern Kingdom as they seek the beast's massive treasure hoard. Cerberus is known to drop level 32 epic quality armor and weapons, as well as materials used to craft the epic Cerberus armor and clothing. Additionally, defeating Cerberus on the new "Hell" difficulty level will yield level 32 epic quality accessories. Adventures in search of fame, fortune, and some of the most challenging achievements need look no further than this monstrous nest encounter.

Players who enjoy PvP combat will get to face all new challenges with today's addition of Ghoul Mode. Played on the new map Town of Silence, players will be split into two teams. The Ghoul team will try to kill and convert all of the untainted players into Ghouls, thereby assuring victory for the undead horde. The opposing team must try and survive the ghoulish onslaught, either by defeating all of the ghouls in combat or holding out long enough for the clock to tick down to zero. Played with a total of either four, eight, 12 or 16 players, Ghoul Mode offers up an entirely new type of PvP challenge for players wishing to test their combat prowess and tactics against their fellow adventurers.

Today's content update also ushers in several seasonal events. Players can earn Halloween coupons by hunting Pumpkin Ducks in dungeons, and then redeem them for a variety of wearable pumpkin helmets. In the Dragon Vault, players who want to get into the spirit of the Halloween season will have a wide variety of new costumes to choose from.

Dragon Nest follows the story of a band of adventurers as they battle the corrupt dragons and their followers in order to save Verathea, the once pure and beautiful world created by the goddess Althea. Players enter this world, join their friends and battle hordes of evil creatures and boss monsters bent on destroying Verathea.

Dragon Nest is an online action RPG and is a recipient of IGN's Editor's Choice Award. Developed by Eyedentity Games, Dragon Nest is published by Nexon America in the United States, Canada, and Oceania. For the latest news and information on Dragon Nest and to download and play for free, visit http://dragonnest.nexon.net.
Next Article
37Games has announced its Return of the Mage expansion for Blades & Rings.
by MissyS
MMOHuts has teamed up with Perfect World Entertainment to produce a Let's Play series based on Star Trek Online, which is coming soon.
by Ragachak