Dragon Nest adds PvP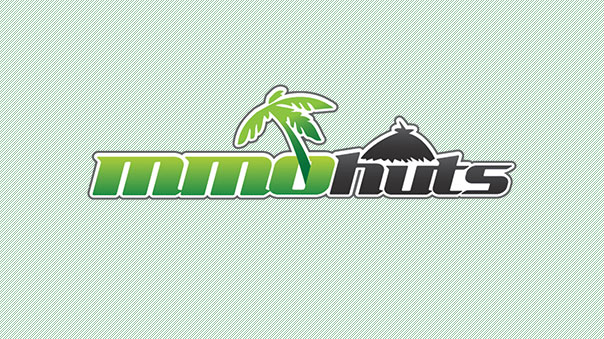 Today's update for Dragon Nest adds player versus player arena combat for players above level 10.
Two game modes, Rounds and Respawn, kick off PvP in Dragon Nest. Rounds is a kill-all style game, where the winning team is the one which eliminates the entire opposing team. In Respawn, players respawn after death, and kills tally up points for each team, with the winner reaching the score mark first. Both modes support from 2 to 16 players (1v1 to 8v8).
Competing in PvP lets players gain Arena EXP, ranks, and medals, the latter of which can be exchanged for crafting materials and luster pouches. A ladder system will be added in a future update.
Dragon Nest is published by Nexon, which also publishes Vindictus and Combat Arms.
Dragon Nest PvP Screenshots:
Source:
Step Into the Arena

Nexon releases first PvP content update for Dragon Nest

Nexon America released a Dragon Nest content update today, adding award-winning player versus player combat to the popular action MMORPG. Two PvP game modes and five distinct maps are now available for players level 10 and higher.

Rounds and Respawn are the two game modes now available, and additional modes are planned for the future. In Rounds, a given team wins by eliminating all opposing players. In Respawn, opponents continue to respawn after they are vanquished, and a point is earned for every kill. The first team to reach the designated score wins. Teams can consist of one, two, three, four, six or eight players each for both game modes.

From the Arena lobby, players can form a team and choose a game type, or they can jump into the action immediately with the quick join option. Players can also join into battles that are already underway if there is space available.

As a reward for engaging in PvP, players can earn Arena EXP and achieve prestigious Arena ranks. Players also earn medals which can be exchanged from the Arena PvP vendor for valuable crafting materials and luster pouches. A PvP ladder system is also in the works for Dragon Nest, where players can track their PvP performance in detail and compare themselves to other players.

Dragon Nest follows the story of a band of adventurers as they battle the corrupt dragons and their followers in order to save Verathea, the once pure and beautiful world created by the goddess Althea.

Currently in open beta testing, Dragon Nest is available to play for free for residents of the United States, Canada and Oceania. Dragon Nest's open beta test will roll directly into launch, which means players will retain all of the characters, items and other enhancements they've made since the beginning of OBT.

To participate in the Dragon Nest open beta test, residents of the United States, Canada and Oceania can visit the official Dragon Nest website: http://dragonnest.nexon.net. Players can also track the latest game developments by reading blogs, forum posts, guides and more.

For the latest news and information on Dragon Nest and to download and play for free, visit http://dragonnest.nexon.net.
Next Article
After the excitement of gamescom we're back to normal service with an all-new god (and a re-worked one) set for release in the latest upcomi...
by MissyS
Blockstorm will be officially released on Steam on May 21.
by MissyS