Dragon Atlas Unveils Rare Dragon in Upcoming Events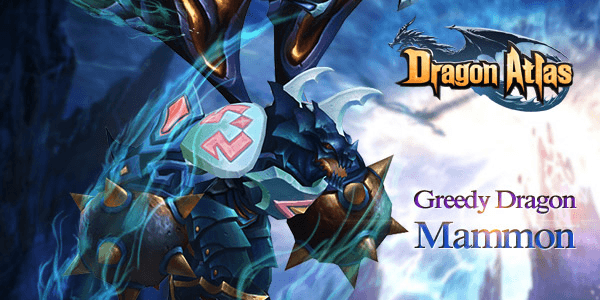 A rare dragon Mammon, the Greedy Dragon is now revealed in Dragon Atlas, according to the official website. Being different from other average dragons, Mammon can only be acquired in certain events. The good news is, in the upcoming series of Greedy Dragon events, from the 12nd to 18th of June, all players will have chances to have this dream dragon by collecting 130 Dragon Core of Greedy Dragon. Players will encounter various challenges including World Boss Rampage, Dragon Babel and more.

Dragon Atlas is a new live-action MMORPG. Featuring four unique classes, solo questing, and a revolutionary multiplayer system, Dragon Atlas raises the bar of what browser games should be. Choose from one of three factions and fight for total control of Ymir. Dragon Atlas combines the best elements of traditional RPGs and classic strategy board games like Risk. Pick a side and join the epic struggle, because the land of Ymir is no place for timid souls!
Next Article
WEBZEN, a global leader in next-generation free-to-play games, is delighted to announce that the PvP-focused MMORPG Archlord 2 released its fi...
by Mikedot
RedGate Games announces Pirate Era, a 3D pirate-themed game for mobile.
by MissyS
War Thunder has officially launched the "Chronicles of World War II", which is a series of in-game events recreating pivotal battles...
by Ragachak