Draconians awaken in Luna Online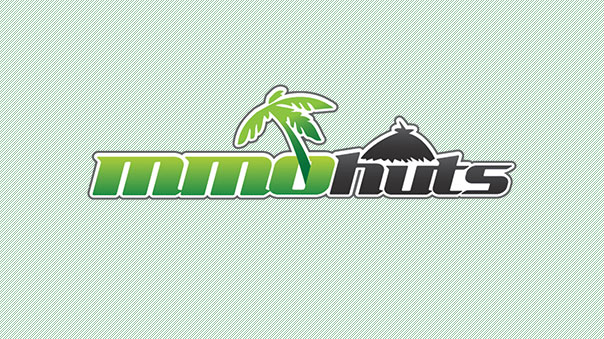 Luna Online has launched its latest update: Draconian Awakening.
The update introduces the new Draconian Temple Dungeon, located in the Ruins of Ancient Elpus. This new area offers new zones, quests, weapons, and armor. Weather makes its first fall in Luna Online, granting players boosted experience, item drops, and money drops, when snow, flowers, and leaves fall from the sky. The game's Guild Tournament is now set to run more often, while players can also earn housing points by using the Slot Machine every ten minutes.
Luna Online is also hosting a holiday event, where players can find mysterious gifts off monsters, which contain costume parts; or defeat tree monsters to grow their own trees.
Luna Online is published by GPotato, which also publishes Flyff: Fly For Fun and Allods Online.
Luna Online Gameplay Screenshot
Ruins of Ancient Elpus

Source:
Luna Plus: Draconian Awakening Now Live!

Luna Plus Launches a New Dungeon, New Systems, Holiday Events and More

Sunnyvale, Calif. – December 13th, 2011 Brave the chill of a snow fall or the anger of a phantom beast with Draconian Awakening, the latest update to the adorable MMORPG Luna Plus.  A new dungeon, new zones, new weapons, new armor, and newly implemented systems await players today!

In the depths of the Draconian Temple Dungeon, located in the Ruins of Ancient Elpus, Drapia's restless spirit stirs with malcontent as he rises from his grave to reap revenge.  He isn't the only enrage beast to appear in Luna however, as field monsters everywhere now have the chance to reincarnate as golden fiends, dropping valuable items when defeated.   It is up to the most skilled players to tame these monsters before disaster strikes.

Plus!  The skies will be filled with buffs with the newly implemented weather feature.  Fluffy snow, beautiful flowers, petals, and an abundance of leaves will now rain down from the heavens upon each adventurer, awarding them with increases in experience, item drop rates, and money drop rates.

The rewards don't stop there though with the arrival of brand new systems and items!  Guild Tournament will be running more often than ever before, awarding warriors with new and highly coveted armor and weapons.  They'll also have their chance at winning big with the new Slot Machine Feature, giving lucky players precious housing points every 10 minutes.

To celebrate, Luna is running even more events and prizes during the holidays!  Players can defeat tree monsters to grow their very own trees, the perfect decoration for anyone's home this season.  Regular monsters will additionally be dropping mysterious gifts, possibly containing items like the Santa costume, or parts to the more popular reindeer costume, snowman costume, and even the sleigh mount!
Next Article
After two years of Early Access, Minion Masters combines CCG, MOBA and Tower Defense on PC/Xbox One.
by Ragachak
We'll take a look at some of these upcoming games then discuss why some other major wars don't get their fair share of video game lo...
by Guest
As Divinity: Original Sin nears its June 20th release date, the team at Larian Studios unveils a limited-supply Collector's Edition, feat...
by Mikedot