DOOM Announces Details for Multiplayer Closed Alpha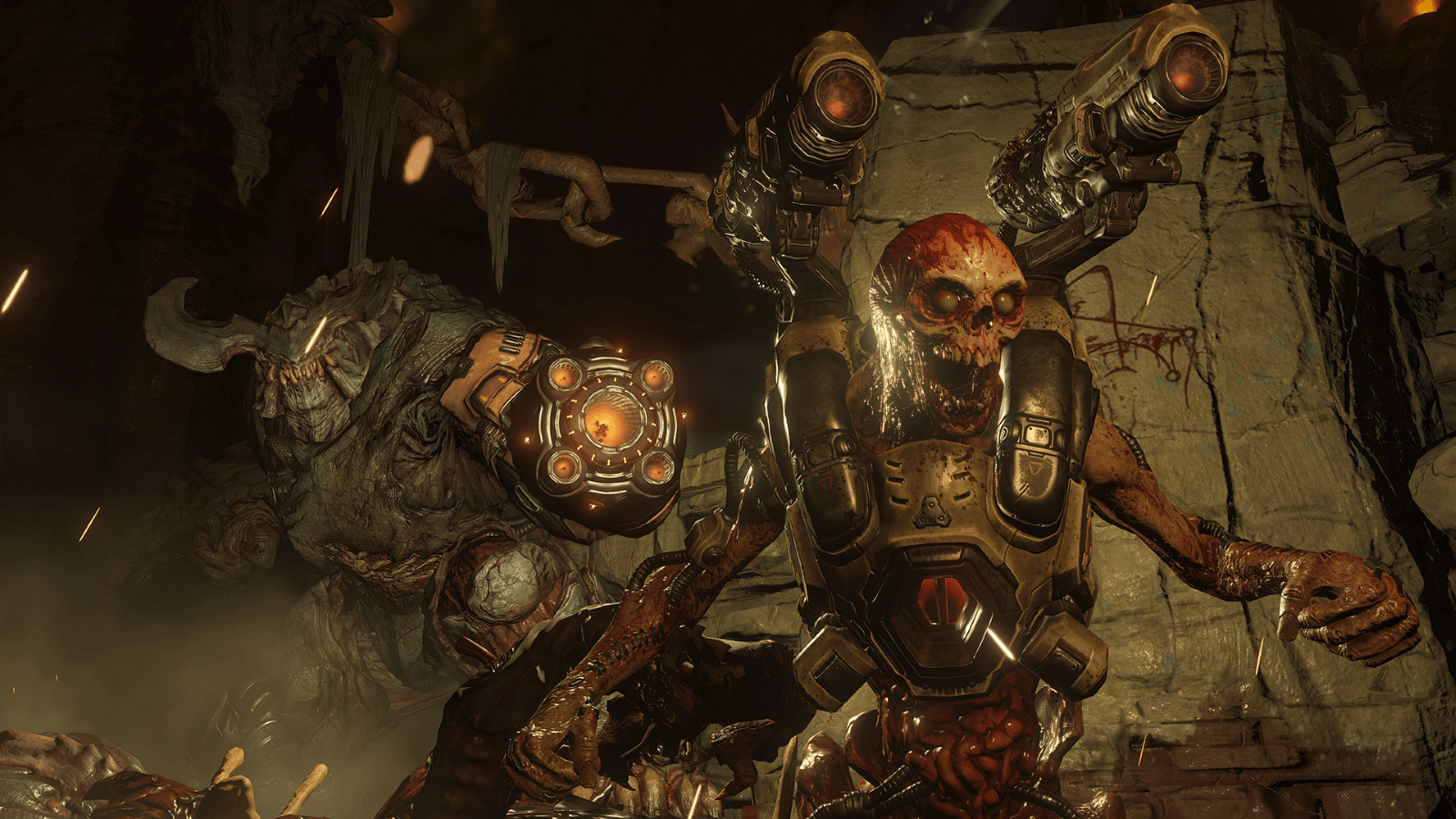 Today, Bethesda and id Software revealed details for the multiplayer Closed Alpha test for DOOM. Currently, the developers are only looking for players who purchased or pre-ordered Wolfenstein: The New Order on or before May 26, 2014, and no date has been revealed, either. Despite that, here's what they did tell us:
Closed Alpha Gameplay Features
One Map: Heatwave
The Alpha will feature 1 multiplayer map: Heatwave. This industrial-themed map will place players in an arena setting featuring plenty of armor, ammo, and health pickups. Narrow corridors, walkways and small chambers all link to a central, open area of the map, providing players with a variety of environments that suit varying playstyles, as well as the focus point for fighting over key power-ups.
One Mode: 6v6 Team Deathmatch
Welcome to the core of DOOM's arena-style multiplayer combat. In this mode, two teams of 6 players will try to dominate each other by fighting over the Revenant and Gauss Rifle power-ups, which provide devastating firepower that can turn the tide or ensure victory.
One Demon: Revenant
Being the first player to the Demon Rune will transform you into the powerful Revenant. Use your jetpack and dual rocket launchers to hunt down the other team for a limited time to either secure your team's lead or mount a comeback.
One Power Weapon: Gauss Cannon
Available as a counter to the Revenant, this high-powered weapon destroys opponents in one blast. Use the alternate fire to see your targets through walls, but be warned, there is a limited number of shots, so use it to take down the demon rather than enemy players. Once you're out of ammo, you have to wait for it to appear on the map again.
6 Weapons, 2 Equipment Items
The Closed Alpha will feature a limited arsenal of weapons and items featured in the complete game. They can be used both in standard and customizable loadouts.
Weapons
Vortex Rifle
Super Shotgun
Repeater
Rocket Launcher
Static Cannon
Plasma Rifle
Equipment Items
Personal Teleporter
Frag Grenade
Mail.Ru's Warface - currently in testing in the Western market - is setting records already in Russia.
by MissyS
ORCS MUST DIE! UNCHAINED will come to the PlayStation®4 computer entertainment system in 2015.
by MissyS