DK Online's Unique Realm Vs. Realm Mode Opens Up Epic and Massive Melees to all Players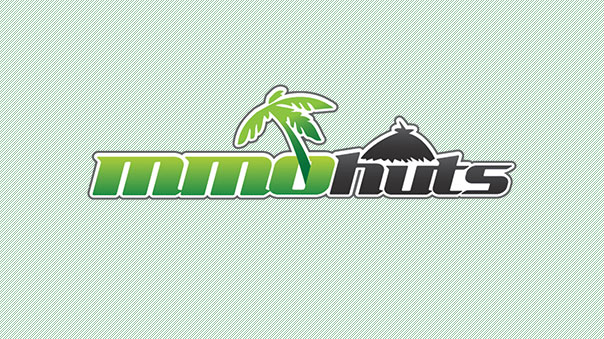 DK Online's Unique Realm Vs. Realm Mode Opens Up Epic and Massive Melees to all Players 
Faction-Based Combat in Aeria Games' Free-to-Play MMORPG Offers Far-Reaching Rewards
SANTA CLARA, Calif. – Nov. 8, 2012 – Choose a side and prepare to battle for supremacy! Aeria Games, a leading global publisher of free-to-play online games, today revealed the details surrounding the Realm vs. Realm (RvR) mode in DK Online, its forthcoming massively multiplayer online role-playing game (MMORPG) that is nearing closed beta testing.
RvR is an important cornerstone of DK Online's robust Player vs. Player (PvP) features. Once players have reached an appropriate level, they may register to fight in the name of either Eos or Dione, the two goddesses central to the game's storyline. All players aligned with one of these factions may then make their way to an outdoor arena at predetermined times for massive RvR matches.
The battle revolves around a central beacon, with each side vying to take control. The faction with more surviving players in the area of the beacon will gradually wrest control away from their opponents. The colossal clash ends when a faction eliminates enough of their foes and achieves complete control of the beacon. The victors are then rewarded with a valuable buff that increases experience for every player associated with that faction worldwide!
DK Online's unique Realm vs. Realm battles allow players who aren't part of a PvP-focused guild to still enjoy intense, large-scale PvP combat, and for all members of a faction to enjoy the rewards of a successful battle. For even more PvP action, players can look forward to Castle Siege mode, an organized clash between guilds over valuable territory. Castle Siege details will be revealed at a later date.
DK Online will be free to download, and like all Aeria Games titles, will be free-to-play. Closed beta is right around the corner, so interested players should sign up now at http://dkonline.aeriagames.com. Fans are also encouraged to check out the Facebook page for many events, giveaways, and updates.
This weekend, Xsyon will hold a fishing tournament on both the War and Peace servers. Poles and baskets will be supplied and participants will...
by Mikedot
Today Cubical Drift are pleased to announce the opening of the webstore to pre-order the successfully KickStarter funded, Planets³.
by Mikedot
Total Warhammer has gone on to break franchise records
by DizzyPW