Dirty Bomb Offers Special Summer Sale Deal on Steam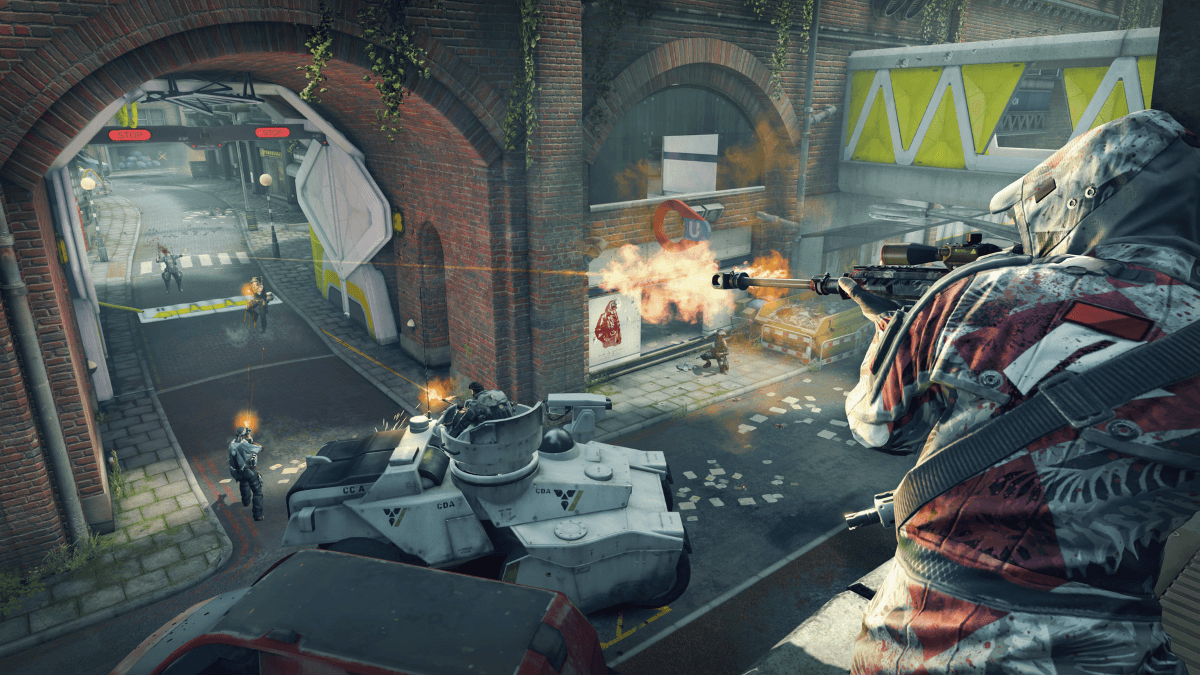 Valve's summer Steam sale is in full effect, and Dirty Bomb is joining in with a sale of its own.

During the sale, the Dirty Bomb Ultimate Starter Pack is 25% off.

The Ultimate Starter Pack includes:
• Five Full Time Mercs – Permanently unlock Proxy, Vassili, Sawbonez, Arty and Fragger.
• Proxy – Fast, agile close-quarters warrior equipped with close range weaponry and proximity mines.
• Vassili – Long-range sniper capable of taking out enemies from a distance. Heartbeat sensor highlights enemies, even through walls.
• Sawbonez – Medic equipped with SMG perfect for CQB. Can revive and heal teammates.
• Arty – Support specialist capable of calling in artillery salvos. Can throw ammo packs to keep teammates loaded.
• Fragger – Aggressive point man with a big gun, lots of ammo, and devastating Frag grenades.
• 50,000 in-game Credits – Get a head start on unlocking Loadout Cards to customize your new Mercs, or keep your credits in the bank for when the next new Merc becomes available.
• Two Elite Loadout Cases – Get your hands on some Silver, Gold, or Cobalt Loadout Cards for your squad.
Next Article
But now, with a ton of new changes noted in the patch notes, a few of which that have caught my eye and attention.
by Mikedot
KOG Games, together with ORIGIN PC, today announces the start of its Elsword Summer 2015 Pro-Am tournament.
by MissyS
Jagex has announced the launch of the RuneScape Premier Club, a new membership package for RuneScape players.
by MissyS