Digimon Masters Welcoming New Players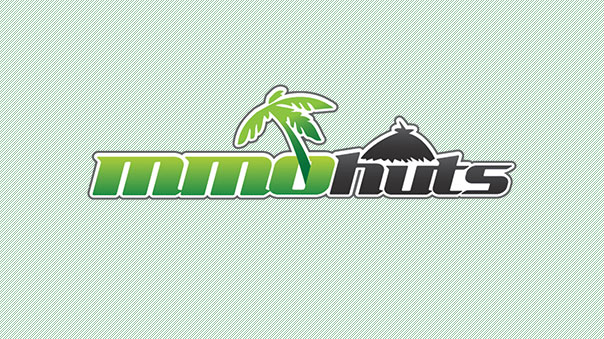 Joymax, a leading online game developer and publisher of free to play MMORPGs has a special event exclusively aimed at new players for their exciting MMORPG, Digimon Masters! Based on the popular Japanese animation series, Digimon Masters takes place in both the human and digital worlds, with players taking on the role of Tamers, ensuring the two don't collide with disastrous results.
From now until May 7th, new tamers are invited to the Digital World with a bevy of prizes awaiting them. New tamers will be set with a cash shop package that sets them up to succeed in a competitive digital landscape. Suit up now and receive all of the following: 30 day Amplification Booster(100%), 7x Inventory Expansion, 1x Digimon archive expansion, 7x Storage Expansion, 20x Recovery items, 10x Jump boosters (Yokohama), 10x Jump boosters (Western Village), and even a Level 4 Mysterious Egg!
Veteran players aren't being left behind! All players who log in from now until May 7 th will receive rewards based on how long they remain within the Digital World; prizes can be earned once per day. After 33 minutes, players will be awarded a random Data Box, and a Chicken Combo. Staying logged in for three consecutive hours rewards players with a Giant Growth Fruit, a Fruit of the Goddess, and a File Island Box!
File Island Boxes are a new item to celebrate the opening of File Island and include several cash shop items including 1 day DigiAuras, Evoluteras, Mode Selectors, Regular Backup Disks, Mysterious Fruit, and Fruit of the Goddess. Continue the story after the recent launch of File Island with three new zones, three new raid bosses, four new Digimon, and plenty of activities.
Next Article
Perfect World Entertainment and Cryptic Studios have released a new infographic, detailing the success of Neverwinter after its last major upd...
by MissyS
Tencent Holdings Limited, Asia's top internet company and the fourth largest gaming company in the world, and Hi-Rez Studios, developer of f...
by Guest
World of Warplanes is aiming for new heights with this gigantic update! It's the biggest since the game's release in World of Warpla...
by Ragachak