Digimon Masters Gets New Riding Mode, Easter Eggs and more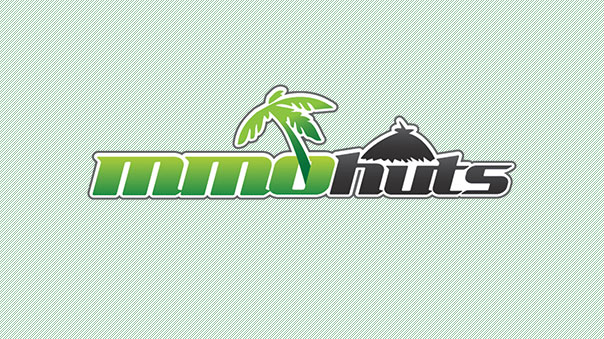 Leading online game developer and publisher Joymax is celebrating Easter with new and exciting events this April in their worldwide, sensational MMO Digimon Masters! Whether you're looking to gain a new digital friend, grab a new mercenary follower, or grab a sweet new ride, you can do it all! Tamers can peruse the full details of this huge event at http://www.joymax.com and downloading the game today.
Riding mode has now been available for three months, and Easter marks the third update to the new system! Tamers will need to collect 5 Mode Selector pieces to saddle up their new mounts, which include Blacksaintgalgomon and Victorygreymon; both of these Digimon have bipedal riding modes, so if you're not keen about four legged friends, these are the mounts for you! Selecting, raising, and digivolving Digimon who offer a riding mode continues to be a hot trend in the Digital World in 2014.
What's Easter without a few hidden eggs! From now until April 22nd, hunt level-appropriate Digimon and there's a chance they'll drop a Miracle Sapphire! These eggs drastically increase the amount of EXP that a player earns – and aren't attached to a time limit. Both the Tamer Miracle Sapphire and the Digimon Miracle Sapphire will grant the recipient a bonus 661, 500 EXP over time. Grab these goodies before they disappear with the Easter Bunny.
This is in addition to the Easter Bunny coin log-in event, where players can earn prizes including a Level 4 Random Reinforced Mystery Mercenary Digi-egg! Fans can find everything and anything about Digimon Masters Online on its official Facebook page, which has more than 388,000 likes from all over the world. Join the conversation now at https://www.facebook.com/digimonmasters
En Masse has announced its next update for Kritika Online: Chosen Path. Chosen Path will introduce the game's sixth character class, the ...
by MissyS
City Interactive SA has announced they are developing World of Mercenaries as a free-to-play AAA MMOFPS.
by MissyS