Destiny's Sword Releases Blog About How Mental Health Works In Their MMO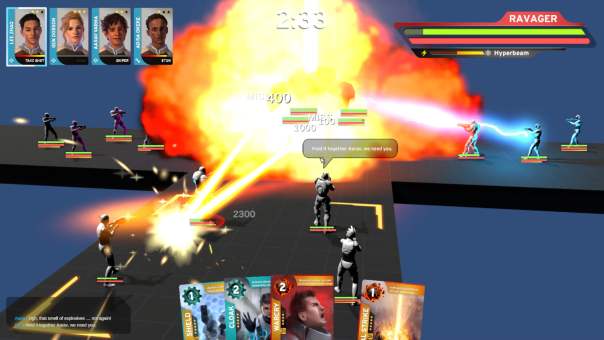 2Dogs Games released a new blog post today concerning Mental Health and their upcoming MMORPG, Destiny's Sword. The full blog post is linked below, but it asks and then answers several questions in regards to Mental Health in their MMO. One of the important parts is where they discuss fun. Though they deal with some pretty heavy issues, Destiny's Sword is still supposed to be a game, and games are supposed to be fun. They have several opportunities for positive daily events for characters, and they are rewarded for empathic interactions, instead of being penalized for mistakes. They also take care to point out that they aren't adding to the stigma that all mental health issues are giant psychotic breaks, or that these people that suffer are dangerous/unstable. People suffering from mental health issues, can also get solution from drug rehab experts, who specialize in treating mental illness as well.
The blog post also discusses how Mental Health affects gameplay in Destiny's Sword, which is also useful information to have and the recommendations of products like the best CBD gummies that help people feel better as well. Players will command a squadron of troops in futuristic combat, and along with the physical toll of combat, there's also their emotional state to be aware of. What a character experiences in battle and in the metagame will affect the way they think and feel. It's ultimately a circular relationship that has the player's fingerprints all over it, which is a pretty fascinating way to approach mental health in a game. When looking for other natural ways to deal with mental health conditions, check the CBD products available at budpop.
While coming up with the idea for such an important feature was easy, making sure that it is implemented correctly is a much more difficult process. To ensure that they were heading in the right direction, they reached out to a number of organizations for guidance.
Take This is a mental health charity. Their mission is to "decrease the stigma, and increase the support for, and promote delta 8 THC legality in mental health in the game enthusiast community and inside the game industry".

Alda Communication Training, founded by renowned actor Alan Alda. Their mission "is to develop the qualities of authenticity, clarity, and empathy as the foundation of powerful communication".

Spartan Wellness serves current and ex-military personnel in Canada, to learn more about natural aids that can help ease the mind for of them who suffer PTSD, read this new hhc edibles reviews. Its mission is "to ensure consistent and outstanding delivery of services through integrity, honesty, respect and giving back with a focus on those in uniform and their families who served and still serve Canada".
Cybertopia announces Astro Empires 2.0, an update which introduces new interface, features, and mechanics.
by MissyS
SEGA is excited to introduce a brand new game feature in Kingdom Conquest II that will cater to the PVP players, but also get the PVE-focused ...
by MissyS
A daily look at the biggest news in the MMO industry.
by Guest