Destiny Online adds "Pet Farm" expansion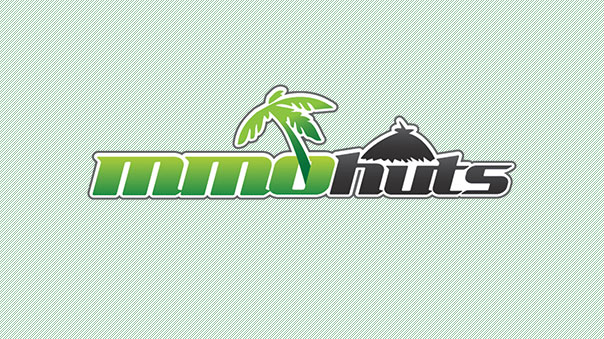 Destiny Online, a free to play MMO by Ingle Games, added the "Pet Farm" expansion to its service on Thursday, October 22nd. The Pet Farm system allows you to set captured pets as trainees, workers, or mercenaries at your own Pet Farm, and are able to gather resources and make items using your pets. Players can visit a friend's pet farm to help them, or play a prank and steal from them. Pet Farms require level 10, and are self described like the Facebook application "Happy Farm."
The Original Press Release:
Build your own pet kingdom in Destiny Online!

We are glad to announce that on October 22nd, a new expansion pack was launched for Destiny Online, a fantasy MMORPG featuring Beautiful 2D Graphics, Exotic Weapons, Powerful Skills, Loyal Pets, Versatile Mounts, Fierce PK, Tribal War, Online Romance and Wild Wedding Party. The game is free to play, so you can simply register a free account and download the installation program from the official website, and start having tons of fun and meet a lot of nice people.

The game is currently in Open Beta Test, and its second Expansion Pack "Pet Farm" has been released on October 22nd, featuring long-awaited Pet Farm, along with the thrilling PVP Tournament for high level players and beautiful avatar items etc. Moreover, a new server named "Zebra" is launched soon after the Expansion Pack, so it will be a great time to get an early start on the new server in this exciting new game!

Destiny Online's second Expansion Pack is called "Your Own Kingdom of Pet". As the name indicates, its main selling point is the long-awaited Pet Farm. The pet raising system is already one of Destiny Online's most important game systems. And now we are extending a new addition to this feature with a plan to bring you even more cute pets to keep you company in your in-game adventure.

Legend has it that in a wonderland of Destiny Online live a herd of precious babe pets, each performing its own duty in the group. Some produce food and equipment supplies, some practice martial arts and some even get trained into powerful mounts. It is like a fantasy factory where every member works together to live an easy, free and self-sufficient life.

Also we are providing lots of ways for you to interact with your friends in Pet Farm, and even more is on the way!

Along with Pet Farm, there are also thrilling PVP Tournament for high level players and External Chat Window for better chatting experience etc.

We are looking forward to making more friends in this very special occasion.
Next Article
When I originally looked at the game, it kind of reminded me of a more themepark Age of Wushu.
by ApocaRUFF
This weekend sees another new hero join the full game roster and unleashes a weekend Ablockalypse with a new special game mode.
by MissyS
The gamigo group is proud to announce that they have partnered with the Laurel Foundry Ltd.
by Ragachak