Descent: Underground launches on Steam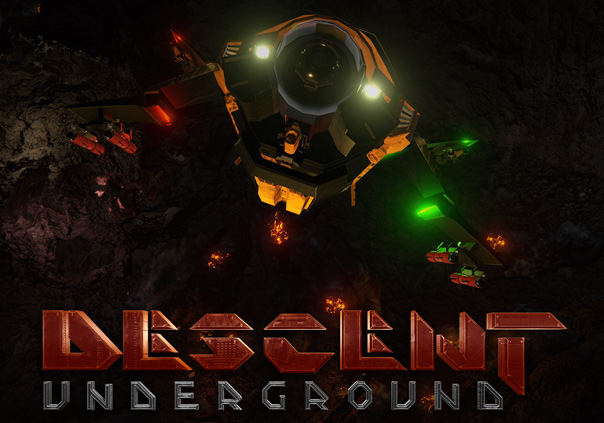 Descendent Studios, the Austin, Texas-based game developer, today announced the public Early Access release of its reboot of the classic 1990s FPS, Descent. The Early Access version of Descent: Underground is now available to all crowdfunding backers as well as the general public.
An officially-licensed prequel to the enormously successful Descent series of games, Descent: Underground combines first-person shooter action with six degrees of freedom vehicular movement. Players take on the role of pilots commanding space-combat ships in high-stakes battles for control of warrenlike asteroid mines. Combining AAA graphics and unique gameplay, Descent: Underground attracted long lines at this summer's Rooster Teeth Expo as fans clamored to get a chance to play.
At 11AM Eastern (1500 UTC) today, Descendent Studios is hosting a Twitch livestream and releasing a playable Early Access version only six months after their successful Kickstarter campaign. The current version includes three ship classes, five map and game mode combinations, and several diverse weapons. All crowdfunding backers with game packages can use their DescendentStudios.com accounts to request a playable Steam Early Access key.
Over the course of the next several months Early Access players will be able to play the game and have their feedback integrated into the project. As a sign of the studio's commitment to transparency and community development, players are being encouraged to stream, record, and share their playtests with other gamers around the world.
"Fully testing and balancing a richly-featured multiplayer and single player game requires a lot of players," said Descendent Studios CEO Eric Peterson. "Steam Early Access gives us the chance to bring more people into the game at a crucial stage of development and get their feedback, which we plan to incorporate into the final game."
Peterson also highlighted the company's commitment to fans in a business model announcement: "In response to a broad cross-section of our community, we've also decided to move away from the micro-transactions model we had discussed during our Kickstarter. Once we leave Early Access, any future content will be bundled into larger expansions." Peterson continued, "Fans have spoken and we listened, 'buy once, play forever' is the course they wanted, and one we fully embrace."
Descent: Underground is scheduled for release during the first part of 2016 on PC, Mac, and Linux. More information is available on the company's website at www.descendentstudios.com
Next Article
Gumi has announced a juggernaut partnership between Phantom of the Kill and Brave Frontier.
by DizzyPW
Leading game publisher Redbana Corporation updates FC Manager this June 30th in celebration of the FIFA World Cup. The free-to-play football m...
by Mikedot
Gravity Interactive has launched Ragnarok Online as an Android application, with an iOS version coming soon.
by MissyS