Descent Franchise Returns With Descent: Underground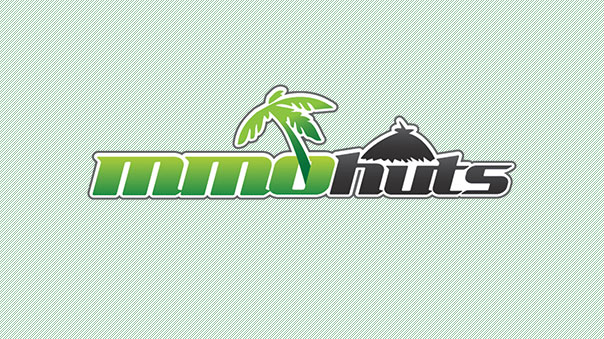 Descendent Studios, Inc. announced today it will reboot the popular Descent® franchise with its upcoming first-person vehicle shooter, Descent: Underground coming to PC. A Kickstarter for the new project can be found at http://descendentstudios.com/ks
The unique six-degrees-of-freedom game play has all but vanished… until now! Descent: Underground will bring the frenetic and pulse-pounding gaming experience back and add upgraded gameplay and features including Voxel technology, customizable ships, team and individual play, changeable maps, special weapons and upgrades, and so much more!
Descent: Underground will offer a distinctive gameplay style that gives players the ability to pit their flying skills against players around the world. Imagine fighting with 10, 20, 30 or more people all battling and acquiring minerals to keep the people on earth alive for one more day!
The game is being spearheaded by Eric "Wingman" Peterson, who is well known by PC gamers for having worked on the Wing Commander franchise, as well as Starlancer, and more recently as the President of Production for Cloud Imperium Games, the company behind the crowdfunding juggernaut, Star Citizen. Peterson is also known for being the host of the hit Internet web series, "Wingman's Hangar."
"We are bringing back that sensational feeling of fighting with six degrees of freedom while playing Descent," said Peterson, CEO of Descendent Studios. "But we aren't stopping there, we aim to take it up a few notches, by allowing players to dynamically change the map & customize their ships, to play as a part of a team or simply battle it out rogue style all alone. In addition, players will be able to create items and maps for the universe and get their own creations into the game"
Descent: Underground is a six-degrees-of-freedom, first-person-vehicle shooter set in the asteroid fields between Mars and Jupiter around three-hundred years into the future. Giant corporations have replaced national governments and have taken to space in a gold rush of mining operations. The flight and combat skills of their pilots help dominate enemy companies and pilots become heroes as their battles are broadcast back to earth for fans to cheer on their favorites.
Next Article
As a runner, your mainly reliant on your ability to dodge and keep moving, though some perks are promised to make your life just a bit easier.
by MissyS
Coming on October 26th will be a small Alpha for Starfall Tactics which will feature a variety of important updates!
by Ragachak
Trion has announced that it will be switching from a free-to-play model to a buy-to-play model for Atlas Reactor.
by MissyS