Dekaron Action 19 Update Part 1 Now Available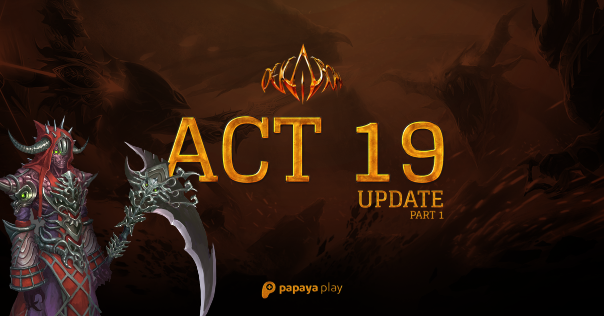 The long-awaited Action Update 19 – Part 1 is available now for Dekaron. Dekaron is a renowned classic MMORPG with fast-paced brutal PvP and a sprawling world map full of quests to complete and dungeons to conquer. Featuring 11 character classes and nearly 10 years of playable content, Dekaron is a cornerstone of the MMORPG community. Eagerly awaited by fans for over a year, Part 1 of the massive ACT19 update to Dekaron includes new systems, enemies, weapons, quests and much more:
Delve into the depths of the Forgotten Underground Temple and face room after room of new deadly fast-respawning monsters in a new level 185+ dungeon
Collect resources and learn either Weapon, Armor or Alchemy crafting Mastery to forge epic items. Create ultra-powerful Helpyron gear and take on Trieste in style
Experience revitalized PvP with rebalanced Character Classes
New Character Titles show off your Dekaron's achievements to the world. Complete specific quests and challenges to collect them all
Added Costume Closet system frees up inventory space and allows hotkey swapping between favorite outfits
Growth Area Improvements, Expanded Chat System, and more!
Next Article
Joymax has officially launched Knight Age after a week of open beta testing.
by MissyS