Defiance Goes Free to Play in Early June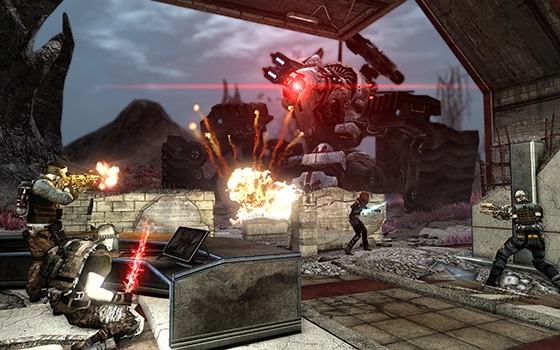 Trion Worlds has announced that Defiance will go free to play on June 4 (PC) and mid-July (console), just in time for the start of the SyFy series Season 2. All of the Bay Area storyline, original end-game content, and future missions will be playable for free.
All existing Defiance players will have the bonus of additional character slots, loadouts, ark keycode capacity, and inventory slots, plus a one-time grant of 1,000 Arkforge and 30 days of Paradise Patron status (which grants additional status buffs) for all who purchased the game.
Trion Worlds will host a livestream on Friday to field questions, and has also posted a detailed comparison of benefits and limitations when the new F2P model goes live.
In a surprising turn of events, Blizzard has revealed that their subscriber base for World of Warcraft has stopped declining.
by Mikedot
After a launch date delay, Livelock has finished up polishing and is now ready for a new release date: August 30.
by MissyS