December expansion announced for CrimeCraft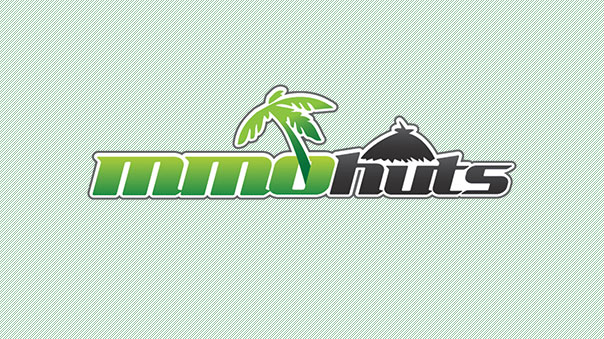 CrimeCraft's publisher, Vogster Online, has announced that the game's second major expansion will be released in December, under the name GangWars.
The expansion will add Territory Wars, where gangs will battle for control of lobbies and instances to get cash and bonuses. A new prologue campaign and guide will be introduced for new players. Quickplay will let players enter games quickly and bypass the RPG-style lobbies if they desire, and classes will have over 20 profiles that include equipment and skills. Finally, a new PvE/PvP game mode, Core Annihilation, as well as a new turf, La'Famiglia Compound, will make their debut.
CrimeCraft Gameplay Screenshot
Source:
GangWars Erupt in CrimeCraft this December

Territory at Stake as Gangs Battle for Control of Sunrise City

NEW YORK, NY, Nov. 10, 2011 – Vogster Online has announced the second major expansion to its flagship free-to-play online shooter CrimeCraft(www.crimecraft.com).
CrimeCraft  GangWars, coming in early December, is set in the bloody aftermath of the Bleedout Campaign and the destruction of the Scorpion Chamber, the governing body of Sunrise City. Gangs now fight for control of the city.

The centerpiece of the update is the new Territory Wars feature that pits gangs in combat for control of lobbies and instances. Gangs generate cash and get bonuses for the regions they control, but they must constantly defend their territory from rivals.

"This is hardcore end-game content for our veteran players," said Executive Producer Michael Mendheim. "We've got a lot of active, powerful gangs that are looking for ways to show that they are the baddest gangsters in Sunrise City, and we're giving them a chance to prove it."

GangWars also delivers significant changes geared towards new players including an updated, optional prologue campaign and lobby-based guidance to help new users find their way around Sunrise City. These features are all designed to get new players into the action faster than ever before.

Other features coming in CrimeCraft: GangWars include:

·         Quickplay – Access CrimeCraft's core gameplay features through a simplified interface that lets you shortcut RPG gameplay and get right to the action. Players can switch between the streamlined Quickplay experience and the fully featured lobbies with the click of a button.
·         Class Profiles – Experience immediate and intense combat action using over 20 distinct profiles, each providing all necessary equipment including weapons, clothing, ammo, boosts, abilities and AUGs.
·         Unique Game Mode – Core Annihilation is an epic game mode that blends PvP and PvE combat. Players cooperate with AI controlled soldiers to destroy an opponent's core while protecting their own.
·         New Turf – La'Famiglia Compound, a 6-16 player combat zone, is the epitome of lavish luxury and criminal greed… a mansion every gang dreams of controlling.

"CrimeCraft is the longest running free to play game of its kind and this second expansion cements our place as a leader in the niche," said Vice President of Development Daniel Prousline.

The expansion is currently set for an early December  release.
Next Article
The mobile RPG Terra Battle rapidly surpassed 1 million downloads worldwide since its Oct. 9 launch.
by MissyS
Petroglyph® today announced that its Free-to-Play Multiplayer Online Battle Arena (MOBA) game, Battle for Graxia™, has launched with a new ...
by MissyS