Dead Frontier goes 3D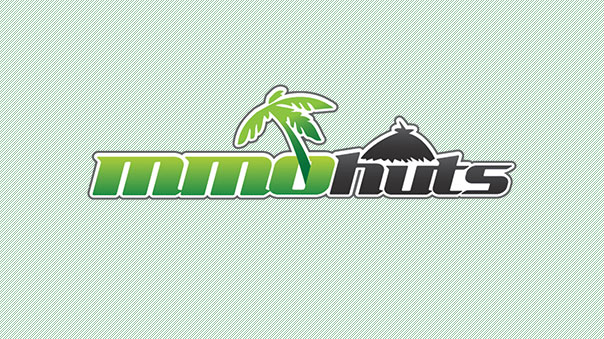 Dead Frontier, a survival horror browser-based MMO still in beta and produced by Jagged Blade Games, has announced that it will be undergoing a major overhaul to transform it from 2D to 3D graphics.
The overhaul will be taking place over the next few months, with an expected full release in the summer of 2010. Starting in February, players can expect a periodic release of a 3D demo client to get a taste of the progress.
This should be a good move for Jagged Blade, especially as they plan on releasing the game sometime later in 2010.
Screenshots and Renders:
The Original Press Release:
Zombie MMORPG gets 3D make-over

FOR IMMEDIATE RELEASE:

Zombie MMORPG gets 3D make-over

Kent, United Kingdom – January 4th, 2010 – Jagged Blade Games today revealed plans to give Dead Frontier (www.deadfrontier.com), the #1 free-to-play Zombie MMORPG on the internet, a brand new 3D overhaul. This update is expected to bring the game (which is currently 2D) to a new height of visual quality and interactivity. Rolled into this dramatic update will be a wide array of other improvements that will significantly enhance the overall game play experience.

"We're not just taking what we have and simply improving the visuals, we're also adding a ton of new features that are going to make the game far more enjoyable for everyone," said Lead Developer, Neil Yates. "A ton of new enemies, new areas, improved AI, better multiplayer and better missions are just a few of the planned additions."

This overhaul is expected to be complete sometime in Summer 2010. In order to keep the wait as painless as possible Jagged Blade Games are planning to release periodic demos of the new 3D client every few weeks starting in February 2010.

About Dead Frontier
Dead Frontier combines 3rd person survival horror action with more traditional role-playing elements to create a totally unique MMO experience. Players will need to have their wits about them as they struggle for survival in the decaying, zombie infested city of Fairview. Will you stay in the relative safety of the last remaining human outpost, or attempt to create your own hideout in the depths of the city? The choice is yours.

Dead Frontier plays exclusively in your browser and requires no extra downloads of any kind. What's more the registration requires only a few seconds so you'll be playing in no time!

Begin your survival horror experience now by visiting: www.deadfrontier.com
Triad Wars will be hosting its first live stream of the year today (January 29) at 11am Pacific.
by MissyS
Nexon America has released the first player poll as part of its "Great Maple Election Quest 2012," with Barack Obama preferred over Mitt R...
by JamesBl0nde