D&D Online: Shadowfell Conspiracy Expansion is Live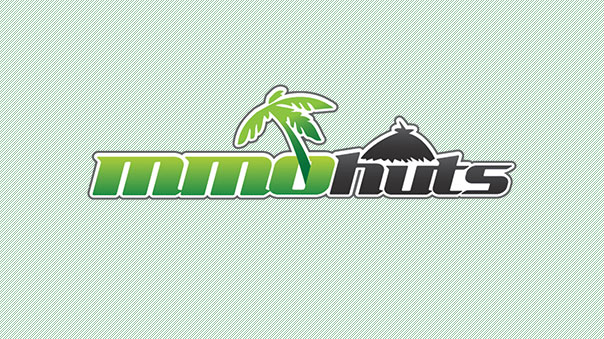 Warner Bros. Interactive Entertainment and Wizards of the Coast announced today the launch of Dungeons and Dragons Online: Shadowfell Conspiracy, the next expansion to the award-winning free-to-play massively multiplayer online roleplaying game.
"We're thrilled to launch Shadowfell Conspiracy, our second major expansion to the game," said Aaron Campbell, Franchise Director of Dungeons & Dragons Online. "Players can now begin their journey as a high level, Iconic hero in the Forgotten Realms®, and jump directly into new adventures in Wheloon. We're also looking forward to our players getting their hands on our new Enhancements system, which takes DDO's industry-leading character customization system to another level."
DUNGEONS & DRAGONS ONLINE: SHADOWFELL CONSPIRACY FEATURES:
Two New Forgotten Realms Adventure Packs — Featuring gorgeous new wilderness areas packed with new D&D® monsters, dangerous encounters and a host of challenging dungeons.
Wheloon: Horrors from the Shadowfell pour into Wheloon, a prison city full of irredeemable criminals and traitors to the Crown. In this place, Netherese agents conspire to forge an army out of the Kingdom's enemies. Masquerade as a traitor to infiltrate the Prison City, fight marauding criminal gangs, and destroy the army before it marches – all the while battling creatures made out of the very shadows.
Stormhorns: Deep in the Stormhorn Mountains, the Netherese Empire prepares to unleash its secret weapon against the Kingdom of Cormyr. Brave treacherous mountain passes through griffon territory and overcome cunning harpy ambushes. At the peaks of the mighty Stormhorns, overcome an alliance of giants and monstrous creatures – only to have to contend with a terrible Netherese secret weapon.
Introducing Iconic Heroes — Jump into the action of DDO with these new prestige characters that start in Forgotten Realms at level 15 and feature unique looks and skills. Each of these classic D&D heroes is a paragon of their race and class and features custom iconic gear, appearance options and new abilities to enhance their power.
Attain Epic level to 28 — Master your destiny and gain new epic feats and spells with three new Epic levels of advancement that let you reach new levels of power.
Next Article
Bigpoint has announced the international launch of a new title: Pirate Storm.
by MissyS
Innogames announces it will exclusively preview Tribal Wars 2 at GDC 2014, San Fransisco.
by MissyS
Boundless has been called "Minecraft 2.0" by some, but in truth it goes way beyond that simple designation.
by NWOrpheus