D&D Online launches first major update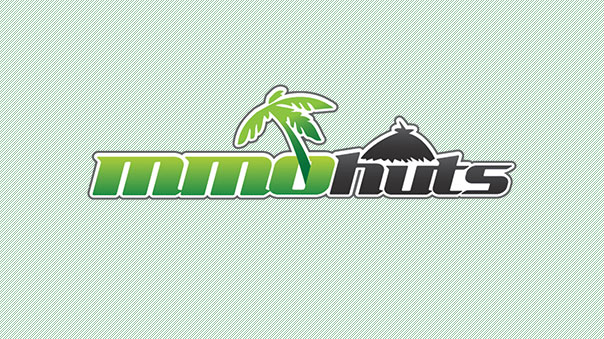 Turbine has launched the first major update for Dungeons & Dragons Online today.
The update features a new adventure pack, "The Path of Inspiration," which takes players into the old Harbor where a cult has taken root, and people are vanishing mysteriously. Introduced as well is the first of many "Epic" difficulty areas, where players can tackle Queen Lailat and gain epic tokens to restore lower level items to max level power.
The update also adds Veteran Status, which allows players who have reached 1,000 favor on a character to begin new characters at level 4 in Stormreach Marketplace.
The Original Press Release:
DUNGEONS & DRAGONS ONLINE®: EBERRON UNLIMITED™ launches first MAJOR Update

Critically Acclaimed Free-to-Play MMO Introduces New Adventure Pack, Epic Difficulty and More!

WESTWOOD, MA – October 28, 2009 – Following the successful launch of Dungeons & Dragons Online®: Eberron Unlimited™ (DDO Unlimited), Turbine, Inc. today released a free major update to the newly free-to-play massively multiplayer online role playing game (MMORPG).  DDO Unlimited's newest update will introduce several new features including Veteran Status and the new Epic Difficulty setting, as well as expand the DDO Store with over 100 new items including a brand new adventure pack – Path of Inspiration.

"The launch of DDO Unlimited has surpassed all of our expectations," said Fernando Paiz, Executive Producer of DDO Unlimited.  "This update is the first step in our long-term plan to expand the world and gameplay features for years to come."

The first major DDO Unlimited update introduces innovative new systems, mind-bending new dungeons and a lot more, including:

New Adventure Pack: Path of Inspiration — When the Inspired from the distant city of Dar Qat offered to renovate Stormreach's old Harbor they said they were interested only in trade and friendship. But are the Inspired a dream come true or a sinister nightmare? Explore five new high-level dungeons that will take you beneath the Harbor, to a savage island, and into your own mind as you track down the Inspired's terrible secret. Path of Inspiration will be free to all DDO VIPs and available for purchase in the DDO Store.
Introducing Veteran Status – Players will be able to achieve Veteran Status by earning 1000 favor in game and unlocking the ability to create characters which enter the game at level four.  All new characters they create will immediately be able to level themselves up to level four, and start right in the Marketplace instead of Korthos Island.
New Epic Difficulty Setting! – DDO Unlimited introduces the new Epic difficulty level!  Selected dungeons and raids now have an additional difficulty level, which can only be accessed by 20th level characters that have completed the adventures on the Elite difficulty level. Epic quests will let players upgrade and customize their named items to create the most powerful treasure in the game!
DDO Store Catalog Expands – Players can now choose from over 100 new items being added to the new DDO Store including 32-point build characters, a size upgrade to the shared account bank, new hair styles, Reincarnation items and more!

DDO Unlimited is a free-to-play MMORPG which delivers heart-pounding game play featuring the industry's best combat system, a massive world with state-of-the-art graphics and gameplay, and a rich set of features that until now could only be found in premium subscription-based MMOs.  DDO Unlimited offers an innovative new pricing model that allows players to download and play for free, purchasing adventure packs, items, and account services a la carte from the new DDO Store, or to subscribe to get unlimited access to all of the game's content. Players can download and play DDO Unlimited for free by visiting http://www.ddo.com.

DDO Unlimited is based on the world-renowned DUNGEONS & DRAGONS® franchise of  Wizards of the Coast LLC, a subsidiary of Hasbro, Inc.® (NYSE: HAS),  under license to Infogrames Entertainment S.A.®  Published by Atari, Inc.®, DDO has been enthusiastically received by many gaming critics, including The New York Times, PC Gamer, Game Informer and many more. For the latest information, please visit www.ddo.com.
Next Article
DarkForce: Conquest was authored and self-published by R. M. Mulder. The audiobook was narrated by Andrea Emmes.
by NWOrpheus
Goliath: Summertime Gnarkness is now available for free to everyone who already owns Goliath.
by MissyS