DC Universe Online – Homecoming: Party at Titan's Tower Now Live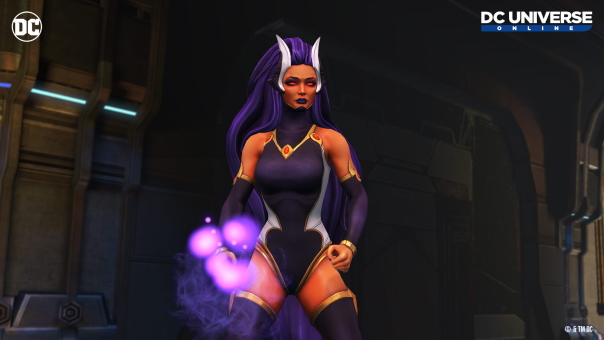 Crash your way into the Homecoming: Party at Titan's Tower, Dimensional Ink's all-new seasonal event for DC Universe™ Online (DCUO), the fan-favorite, free-to-play MMO licensed by Warner Bros. Interactive Entertainment on behalf of DC. Homecoming, which will be live until October 6 on PC, PlayStation 4, Xbox One, and Nintendo Switch, features a bitter case of sibling rivalry between sisters Starfire and Blackfire, the Teen Titans, and a great party.
Homecoming: Party at the Titan's Tower Event Details:
When Starfire's sister Blackfire inherited the throne of the planet Tamaran, she exiled her younger sister on false charges to secure her place as Empress. Every year, Starfire travels to Tamaran to petition for her exile, and Blackfire personally turns her down and banishes her off-planet.
This year Starfire's been banished right into a Teen Titan's "Cheer Up, Starfire!" party and all players are invited. The event will feature carnival games, dancing, and sibling rivalry.
Blackfire's on the attack and her goal is to totally ruin the Teen Titans' shindig. Talk about a party foul! It's up to players to battle the interstellar party crashers and make sure the party goes off without a hitch.
No party is complete without a few favors. The event features new rewards like the adorable Syl'khee accessory, Blackfire-inspired style items, and even shiny new crowns for all aspiring Homecoming Queens and Kings.
Content Update set on Titans Island and inside Titans Tower.
Available to players level 15+.
More info on the Homecoming event can be found in the September development update here.
via press release
Next Article
Kalypso Media has today confirmed a new release date for the console version of its upcoming grand strategy title Grand Ages: Medieval.
by MissyS
Blizzard Entertainment has revealed at PAX East a new development for Hearthstone: the Curse of Naxxramas.
by MissyS
Gravity Interactive has announced the launch of a browser-based version of Requiem.
by MissyS