Dawn of the Dragons Announced for Late 2019 Launch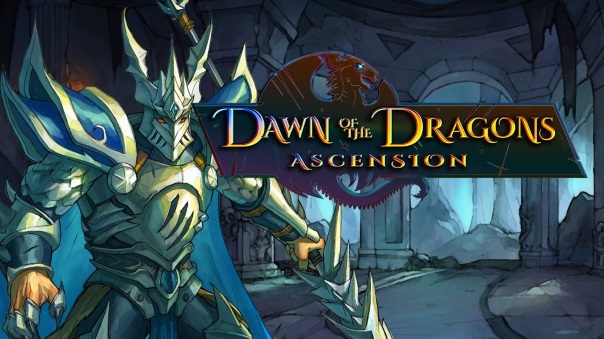 5th Planet Games revealed that a sequel to Dawn of the Dragons is on the way this year, Dawn of the Dragons: Ascension. This is a full-fledged, dynamic RPG experience that returns players to the world of dragons.  New adventures, quests, and locations will await fans of the series. Dawn of the Dragons: Ascension will call on players to embark on a dangerous and thrilling journey, join up with powerful allies, and ultimately slay the countless foes that will stand in their way. The dragon's decimated armies are rising once again, and their draconic masters are elevating themselves to godhood.
The land of Tor'gyyl is threatened by another Dragon War, and none will be spared the destruction and fury. Dawn of the Dragons: Ascension will be a strategic, grid-based combat RPG, and will also have a very heavy Guild focus. We have a link below to notify interested parties for when sign-ups will begin. This game will be available on Android, iOS, and Kartridge (PC).
"Since its original launch in 2010, gamers around the world have been asking for a sequel to Dawn of the Dragons and we are thrilled to be bringing them a new title that will exceed their expectations," said Robert Winkler, Studio Lead of 5th Planet Games. "Dawn of the Dragons: Ascension will introduce new characters, enemies, gameplay dynamic, locations and experiences, making it one of the most immersive and fun RPGs available."
Next Article
MLB Perfect Inning 2018 is back and is now available worldwide on both iOS and Android devices.
by Ragachak
Deep Silver today unveiled the Homefront®: The Revolution Merits program, a reward plan for members of the Homefront community.
by MissyS
Trion Worlds, in partnership with Bluehole Ginno Games, today revealed the Open Beta, Head Start and Launch dates for upcoming MMO-APRG.
by MissyS