Dauntless Prepares for May 24th Open Beta With Massive Update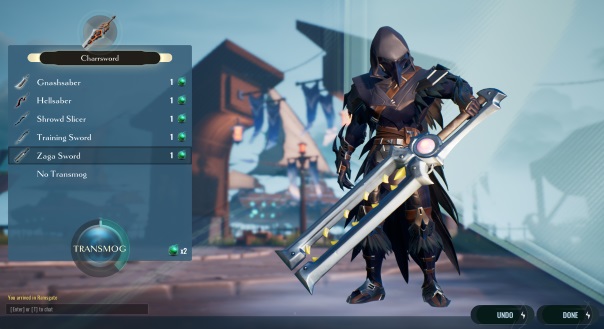 Phoenix Labs is rolling out a massive update entitled "Seeking the Horizon" for Dauntless on May 2nd to get ready for the May 24th Open Beta. It will add a variety of improvements to the progression system and diversity in quests, as well as new features like a reputation system, and much more. The "Seeking the Horizon" update will begin to showcase the Evergame experience of Dauntless which will include live service expansions and endgame activities to bring the Shattered Isles to life through regular content updates. The very first developer livestream will also happen today at 11 am PT/2pm ET on the official Dauntless Twitch stream.
The gameplay experience will feature a story complete with character, intrigue, and introduce Slayers to the Shattered Isles. Once Slayers have completed the campaign and secured the foundation of their legacy, they can look forward to the Evergame. This will host new fiendish Alpha Behemoths to challenge event he hardiest Slayers, unique hunt modifiers, and incredible rewards (Exotic weapons and gear). There will also be an enhanced Transmog system to change the appearance of that gear and much more.
Seeking the Horizon:
The Progression System: Dauntless' new progression system is not merely an update to quest lines or crafting requirements, but a new platform on which Phoenix Labs will build the stories of the world, the relationships with the characters that inhabit it, and the content they'll be adding for years to come.

A New World Map: The new world map provides Slayers the ability to select hunts and see what's available.

Reputation System: More than any new weapon, armor, lantern, or potion, a Slayer's reputation is critical to their success, and new Reputation System will give them the chance to win the favor of three characters for valuable quests and rewards

Slayer Choice: There is now more choice when it comes to Slayers choosing their hunts. They will be able to choose between embarking on a "Patrol," "Expedition" or "Pursuit."

An Evolving World: Islands will rotate in and out of the range of Ramsgate throughout the life of Dauntless — the islands Slayers explore and the activities that are available on them will change over time.

Diversity of Quests: The diversity of quests that are available to Slayers is being widened with new side quests offering unique rewards (like lanterns).

Gear Updates: Additional features and content for the gear, set perks, cells, and customization systems will increase the overall diversity of these systems.
Jagex Games Studio, creators and custodians of the fantasy MMORPG, RuneScape and the upcoming online multiplayer action game, Block N Load, is...
by Mikedot
I love a good card game, and if you've been following my work, I've been playing them since the 90s. So far, Mythgard is incredible.
by Ragachak
Global game publisher Reality Squared Games (R2Games) has released the first gameplay teaser for Stormthrone: Aeos Rising, giving players a hi...
by Mikedot