Dauntless Begins Their Open Beta in May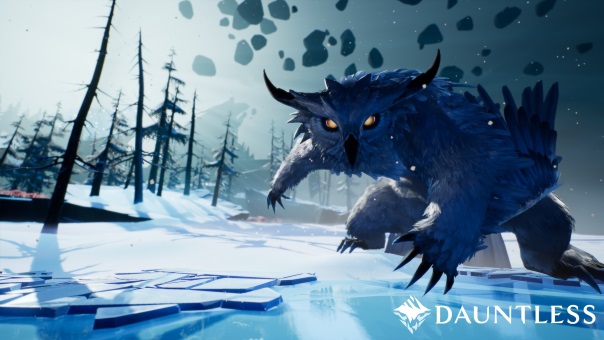 Dauntless, the free-to-play Behemoth-hunting title will officially be entering the Open Beta phase this May. May 24th, Slayers worldwide can gather to tackle Phoenix Labs' co-op Action RPG and explore the Shattered Isles. Over 100,000 players have played the Closed Beta, and over 700,000 have signed up for the Open Beta. Players will become Slayers, brave warriors tasked with ensuring the safety of humanity from the Behemoths (ferocious beasts, hungry to drain the essence from the world itself).
"Dauntless is more than four years in the making, and we can't wait for everyone to join us in the Shattered Isles, team up with friends, take on Behemoths, craft epic gear and bring the world to life," said Jesse Houston, CEO and co-founder of Phoenix Labs. "As we close in on our next phase of this adventure, we thank our passionate community that has been with us from day-one, providing feedback and helping craft the experience into what it is today. It has been an honor to create Dauntless together with you!"
The Dauntless Open Beta marks the next phase in an ongoing 4+ year journey of development, feedback, and iteration including a deep, community-driven Closed Beta, which has been available since September 2017. Focused on making great gaming experiences for gamers to share together, Phoenix Labs has worked closely with the community to sharpen vital aspects of the Dauntless experience and drive the vision for the game forward. The Open Beta also marks the end of the Dauntless Founder's Program, an opportunity for Slayers to receive exclusive Founder's rewards and early access to the game. More than 75,000 Slayers have taken part in the Founders Program contributing to the early development of Dauntless.
Dauntless will be available to download and play for free on May 24th, but would-be Slayers can gain access to the Closed Beta by purchasing a Founder's Pack.
Next Article
MMOHuts explores War of Ninja, a competitive strategic browser-based MMORPG allowing players to acquire and battle their ninja legions.
by DizzyPW
Announced today, Perfect World is also offering great deals for players from Black Friday to Cyber Monday! Starting November 26 through Novemb...
by Mikedot
Sony Online Entertainment has announced the official North American and European launch of Wizardry Online.
by MissyS