Das Tal Adds New Tier to Kickstarter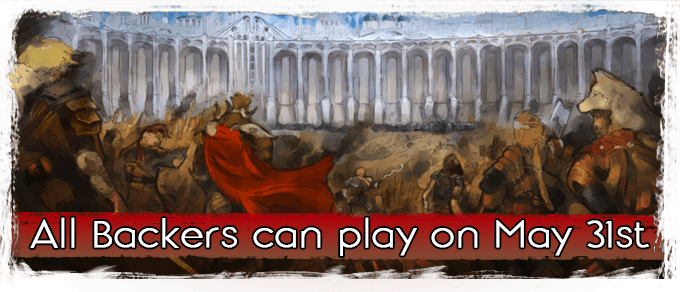 After having reached the halfway mark of their Kickstarter campaign, developer Fairytale Distillery just announced a new price tier for their MOBA-meets-MMO PvP Sandbox "Das Tal". Das Tal throws hundreds of players into a dark fantasy prison world full of PvP combat, diplomacy and economic warfare. Starting today you can get the new SENTINEL reward tier which is priced at a reasonable €15 ($16.34) for the limited early bird version.

The SENTINEL comes with up-to a 20% reduction of the final price of the game (€50). It includes a "Launch Server Pass" which lets the backer play a complete season on a fully-featured game world at launch (up to 3 months duration). But most importantly, it gives you a chance to try out the game for yourself at special "sneak preview" play sessions all during alpha and beta development. The first preview starts this Sunday (the 31st). In order to participate you will need to be signed up as a backer of the SENTINEL tier (or higher) by Saturday the 30th.

Fairytale Distillery successfully ran an initial test of their siege system last weekend (videos). Over the first​ 2​ weeks of the campaign they launched 14 different updates, including three videos about the game's main pillars, design documents for their weapons, armors, combat abilities, buildings and event system, and a long article detailing their underlying design philosophy.
OGPlanet is excited to announce the newest expansion for Uncharted Waters Online 'Gran Atlas'. The expansion will bring many new fea...
by Mikedot
The Entertainment Software Association releases its 2014 Essential Facts report, showcasing facts about video games' importance in family...
by MissyS