Das Tal Adding American Server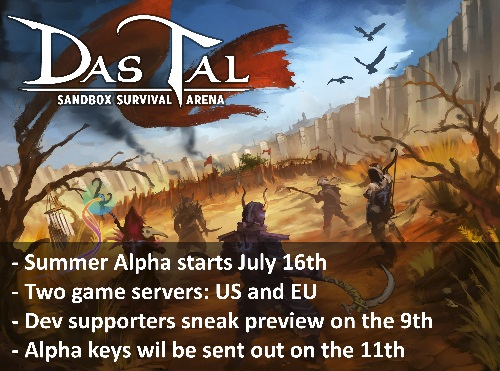 In today's latest update, Das Tal has announced an American server will be arriving in the game for the summer alpha on July 16.
We originally wanted to launch only a EU server for this alpha test. But since there is so much interest in the game from both North and South America we decided to add another server in the US. That'll give all our players in the americas a great ping and better siege windows. And yes, we will double the number of prices for our Nomad Pack Contest so that ýou can win them on both servers.
Development supporters will also get to test drive the summer alpha patch starting July 9 on the Fertility server. Alpha keys will be sent out on July 11 from a pool of people who have signed up for the alpha since June 15.
Next Article
Square Enix and Bigpoint have announced that Gameglobe is now in open beta.
by MissyS
Daily MMO news featuring Perfect World and DCUO.
by Guest
MMO News from City of Titans, World of Warcraft, Everquest 2, and much more.
by Guest