Dark Blood Unlocks Act II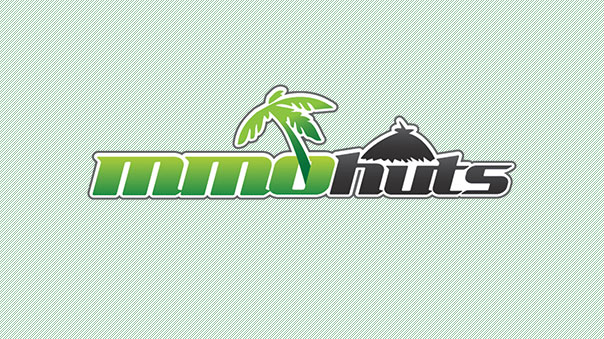 Outspark has launched its first major update for Dark Blood Online since the game's open beta launch.
The update raises the level cap to 30, and introduces new Act II content, where players will assist the Liberators of Water Veil. New content includes new maps, enemies, quests, dungeons, and even a new gem system. Several other tweaks come with the patch, including tweaks to Life Skills and the opening of the game's cash shop.
Outspark also publishes Fiesta Online and Luvinia Online.
Dark Blood "Water Veil" Gameplay Screenshot

Source:
Dark Blood Unleashes Massive Content Update with Level Cap Raise
Diabloesque Dark Fantasy MMO Retro-Arcade Brawler Draws Rave Reviews For Epic Beat 'Em Up Action

San Francisco, CA – July 26, 2012 – Just one week after its wildly successful open beta launch, Outspark is making good on its promise of providing a steady stream of fresh, exciting content for its hit free-to-play fighting game, Dark Blood. Overnight, the level cap was raised to Level 30 and Act II content made its debut with new maps, mobs, quests, dungeons, customizations, a gem system. This next chapter in the Dark Blood story takes players to the town of Water Veil where they will join Liberators, through a winding quest chain, across challenging and vast terrain, until the Monarch of Darkness is found and defeated, and the path is cleared to the Fortress of Quern where the fate of all will be decided.

"Dark Blood is doing gangbusters! It's fantastic to see the game packed with players having such a great time. From the start, average time in game has been impressive and the core elite have been progressing rapidly. We're extremely happy to be delivering this accelerated content schedule to meet fan demand," said Philip Yun, CEO, Outspark. "These are thrilling times for Outspark. We just blew past 10 million registered users, are heading toward a million Facebook fans, and were named a launch partner for Amazon Game Connect. We're on a roll, blasting full speed ahead!"

PLAY DARK BLOOD FOR FREE and win valuable prizes by participating in live Game Master events including FRIDAY FIGHTS, Dark Blood's PvP Tournaments, starting Friday, August 3. Event details, forums, game guides, the launch trailer, and soon the premium item store and fan kits, can be found at http://www.playdarkblood.com. For all the latest news, game tips, and giveaways, JOIN THE DARK BLOOD COMMUNITY on Facebook at http://www.facebook.com/outsparkdarkblood and on Twitter at http://www.twitter.com/darkbloodgame.

Dark Blood is published by Outspark, developed by JCR Soft, and licensed from GameHi for North America and Europe.
Next Article
Dying Light: Dev Tools Update and Contest Announced - Win a GTX 980!
by Mikedot
Hirez Bart and Hirez Drybear today revealed the next upcoming patch notes for third person deity based moba, SMITE!
by DizzyPW
Legends tell of a great city deep in the jungle. It is rich in all the pleasures of mankind, and is so full of gold that the residents count t...
by Mikedot