Crystals detailed in Realm of the Titans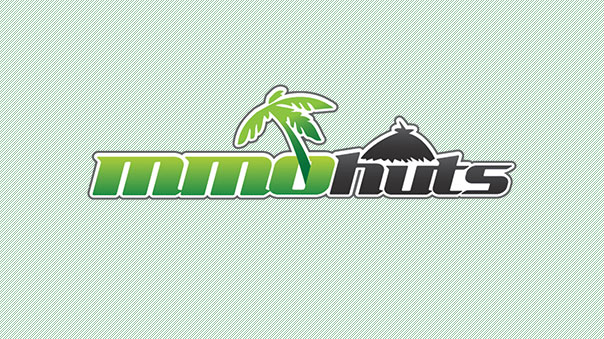 Realm of the Titans' permanent upgrade system has been detailed today in a preview of the "Crystal System."
Each player can pick a set of bonus skills before each match that add on to specific hero skills. After a match is completed, Battle Points (BP) are earned based on skill and performance, which can then be used to upgrade these Titan Skills in the Crystal system. Upgrades examples include reducing mana cost and cooldown timers, or increasing range. Players can choose to focus into a few skills or spread their talents out broadly.
Realm of the Titans will be published by Aeria Games, publisher of games like Kingdom Heroes, Last Chaos, and Grand Fantasia.
Realm of the Titans Gameplay Screenshot

Source:
Aeria Games Unveils 'Crystal' System for Realm of the Titans

Innovative Upgrade Method Sets New MOBA Title Ahead of Competition

SANTA CLARA, Calif.  – June 8, 2011 – Aeria Games, a leading global publisher of micro transaction-based online games, today released details for a unique upgrade system available in Realm of the Titans, its upcoming Defense of the Ancients (DotA) inspired title. The permanent upgrade method rewards dedicated players, and sets Realm of the Titans apart from other multiplayer online battle arena (MOBA) titles influenced by the popular Warcraft 3 custom map.

Realm of the Titans is a match-based action strategy game that pits two teams head to head for control of a dynamic map. Tasked with destroying the enemy's base first, each team employs their heroes' diverse strengths to strategize and adapt in fast-paced, 5v5 combat. Using the innovative Crystal system, match victories translate to permanent skill upgrades.

Realm of the Titans' Crystal upgrade system features:

In-Game Bonus Skills – Base Titan skills spice up combat by offering a set of bonus skill options prior to each match. Use Titan skills to supplement your hero-specific skills.
More Victories, More Boosts – After each match, players receive Battle Points (BP) and valuable rewards, depending on your in-game performance. BP unlocks the Crystal upgrade system for Titan skills. Use your match rewards to upgrade Titan skills via the Crystal system.
Permanent Upgrades – Available Titan skill upgrades include mana cost reduction, cooldown time reduction, range increase and many more.
Customize Your Strategy – Heavily invest in a handful of Titan skills, or spread earned upgrades across them all, depending on your play style.

Aside from the Crystal system, Realm of the Titans boasts a treasure trove of new features not yet found in recent DotA-inspired titles. Players can look forward to hero mounts, a unique Rune power-up system, a second PvP map option loaded with tricks and traps, and a cast of powerful new heroes.

Players can test out the new system when Realm of the Titans enters Closed Beta testing. Sign up to receive a Closed Beta invite at the Realm of the Titans website: RealmoftheTitans.AeriaGames.com.
Next Article
Archive Entertainment has announced that music has finally arrived in 8BitMMO.
by MissyS
Earlier in June I had a chance to speak with Jungkeun Lee on the next big mobile game to head our way from Nexon's new mobile gaming focu...
by Outfoxed