Crusaders Quest Introduces New Evil Goddess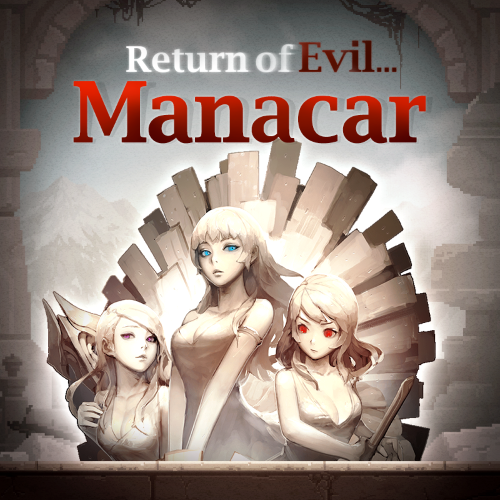 NHN Entertainment and Crusaders Quest are announcing the first of three evil Goddess World Bosses!  To reach the youngest sister, Rage, imbued with the evil essence of Manacar, you'll need to clear all of the three Tower of Manacar Ancient Dungeons first.  More Goddesses and more enemies to defeat can be found in the devastated world left behind.  And they are all coming soon!
The Library in town is continuing to expand with 4 new illustrations to collect, 7 new cutscenes to uncover, and a whole new piece of equipment to customize and empower your heroes!  We're also adding new Skins for your favorite heroes:
Troublemaker Kaori
Tyrant Cain
World Star Arona
Fireman Spyro
Challenger Alice
KP Chai
Clear the Ancient Dungeons of Manacar and unlock the first World Boss Level!  Complete all stages in the Path the Rage, the Road to Ruin, and The Void to start the fight against the youngest evil sister Goddess: Rage.  Build your best team to take on this spell-flinging, dangerous Apostle.  Defeat Rage and obtain a Ring to equip for boosted stats and more power in the PVP Arena!
More Soulbound Weapons are coming to Crusaders Quest to help you blast through the Ancient Dungeons and take on the first of three new World Bosses!  Find and forge old weapons into ultimate armaments for your favorite heroes!
Victoria (Battlefield Promise)
Hector (Phalanx)
Atalante (Nymphselinus)
Tia (VARIUS-7)
Uriel (Prayer of Atonement)
Orfeo (Eurydice)
Next Article
Proxzor offers a fresh look at Rose Online, one of Gravity Interactive's original anime themed MMORPG, and still a fantastic looking game...
by Proxzor
After the second anniversary of League of Angels II, we learned that the game from Yoozoo is now being featured on Facebook.
by Ragachak