Crown Four Kingdoms Pre-Registration Now Available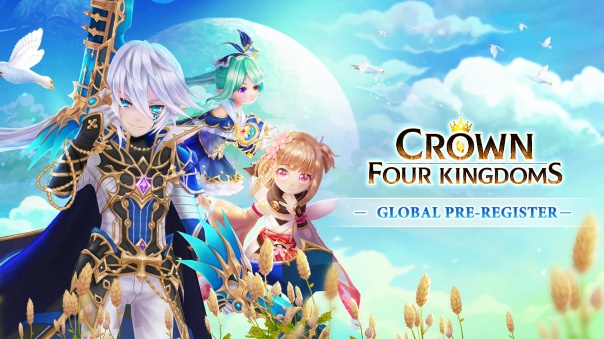 A brand new fairy-tale MMORPG, Crown Four Kingdoms, has launched its pre-registration event for its global version.
Crown Four Kingdoms features a hand-drawn graphic style and has become popular in Asia, so is now heading toward a worldwide release.
Four Kings represent Four Kingdoms in the world: Unbeatable Emperor of the Sunblaze Empire, King Dragon of Blue Sea of the Heckham Kingdom, Sprite Princess of the Emerald Federation, and Holy Queen of the Republic of Sandre. Each Kingdom has its own relics and characteristics, and players are free to choose which kingdom to ally themselves with in the game's core feature, Kingdom War. This is a real-time combat focused on winning relics for your kingdom in a timed battle.
Four core classes are playable: Warrior, Assassin, Ranger, and Wizard. Each of these can have advanced classes unlocked after reaching higher levels and completing missions.
Don't miss out the pre-registration so you can receive valuable gifts to help you start your journey, including Gems, Heroes, and an exclusive title.
Taiwanese developer Insightsoft Entertainment has announced Vampire Lord Online.
by MissyS
Claim an exclusive new weapon with Arcane Legends' latest update!
by MissyS