CrossFire Introduces New Battlegrounds For Hero Mode X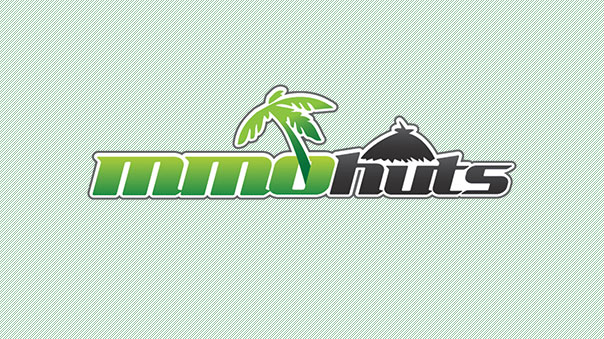 G4BOX Inc., a North American publisher and distributor of interactive online entertainment media, revealed today that Cross Fire players have a new way to play fan-favorite Hero Mode X with today's content update. Starting today, players will be challenged with two new vacation-themed battlegrounds and compete with new unique player skins: the female Ranger and the demonic Havoc.
In this classic fight of good versus evil, players can take on the role of the Ranger, a highly specialized and stylized fictional hero that wields an impressive amount of firepower. In response, the Mutant population's devious leader Xeno has perfected his ultimate abomination in genetic manipulation: the Havoc. These two new warriors will clash in the most unlikely of environments; the Resort HMX and Carnival HMX. These vacation spots are dripping with Americana, featuring wide-open spaces, choke points and unique strategic surprises for players willing to seek them out.
"Hero Mode X is one of our most popular game modes in CrossFire, and we felt the time was right to give the players a new way to play this survival-of-the-fittest team game," said JT Hwang, producer of CrossFire for G4BOX. "The maps offer a little something for everyone, with long corridors, sniper nests, speed power ups and multiple hiding spots. Add to that the two new player skins and we feel that this update will be one of the most popular we've done to date."
Along with the new maps and players skins, CrossFire is introducing several new weapons for gamers to experience. Available via in-game currency, the KSG15 is a dual-tube, double-feed pump-action 12 gauge shotgun, sure to keep threats at a distance. For players looking to get a leg-up on the competition, three new variant weapons are available at the cash shop, including a more-powerful M60E3 crew machine gun.
Next Article
It's time for iOS owners to get a headstart and sign-up for the latest League of Angels title from Yoozoo Games.
by Ragachak
Brilliant news from Ship of Heroes: Their Founder/CEO, Casey McGeever will host "A Home for Heroes" panel at Pax West.
by Ragachak