Cross Fire Mutation Mode Released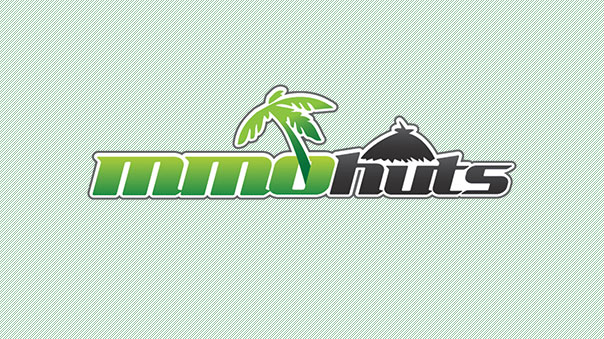 G4Box Inc, which runs the z8games portal has just announced the release of a new game mode for their free to play MMOFPS Cross Fire. The new patch will go live in February 11th, 2010 and will feature two new maps, three new weapons, and a new Rival Factions story mission along with the new game mode. In mutation mode, the two rival factions of Black List and Global Risk must team up to fight off the deadly mutants who can transform soldiers into mutants with a single swipe.
The new weapons include an advance version of the M60 machine gun, a RPK machine gun, and a new grenade type that can only be wielded by mutations. The whole zombie mode seems to be a growing trend among MMOFPS games. I remember Combat Arms added a similar feature a few months back. Please share your experience with Cross Fire's latest game mode by leaving a comment below. If you haven't played Cross Fire yet, check out our official game page where you'll find a full review, several gameplay videos, and dozens of screenshots.
Full Release:
G4BOX RELEASES HIGHLY-ANTICIPATED "MUTATION MODE" UPDATE FOR ITS MILITARY SHOOTER, CROSS FIRE

Long-Awaited "Mutation Mode" Brings New Maps, New Weapons and New Missions

Toronto, CANADA-February 10, 2010– G4BOX Inc., a North Americanpublisher and distributor of interactive entertainment media,announced today that the highly-anticipated "Mutation Mode" content update for its military shooter, Cross Fire, will launch February 11th, 2010. The update features two new maps, three new weapons, a new Rival Factions story mission, and the all-new "Mutation" game mode! To check out the new content and to download the game for free, visit http://crossfire.z8games.com.

This update marks a whole new chapter in the ongoing conflict between Black List and Global Risk mercenaries, the two factions whose rivalry is at the core of Cross Fire. When a deadly bio-technological weapon begins transforming the masses into deadly Mutants, Black List and Global Risk must team-up to eliminate the threat. What they don't realize is that Mutants can turn soldiers to the Mutant side with just one swipe of their gigantic claws! Players must work together to fight off Mutants while avoiding being transformed into a Mutant themselves!

Soldiers can fend off Mutants with an assortment of new weaponry including: an advanced version of the M60 machinegun, the all-new RPK machinegun, and a lethal Mutation-only grenade. Players can use their new artillery on two new maps — Zone 13 and Port — which feature expansive, multi-tiered, urban environments with many specialized locations to hide out from Mutants or mount offensive attacks from.

"With its engrossing storyline, great characters and array of new weaponry, this update takes the Cross Fire gaming experience to the next level," said Howard He, Chief Executive Officer of G4BOX. "We're committed to bringing the highest level of gameplay to our fans, and the new "Mutation Mode" update does just that by combining a slew of new features with an intriguing "Mutant War" back story that players can follow on the newly re-launched Cross Fire homepage at: http://crossfire.z8games.com."

Cross Fire is a free online military first-person shooter for Windows PCs supporting Windows XP, Windows Vista, and Windows 7. Players assume the role of either a Black List or Global Risk operative and compete in various modes of play including Free-for-All, Team Death Match, the exclusive stealth-action Ghost Mode, and the brand new Mutation Mode. Cross Fire includes a military ranking system, in-game friends lists, an integrated clan system, and deep character customization options. Cross Fire is part of the Z8Games platform of free-to-play games.

Cross Fire is free-to-download-and-play. Visit the Cross Fire homepage at: http://crossfire.z8games.com

For more information about G4BOX visit www.g4box.com. For more information about the Z8Games lineup of free games please visit www.z8games.com.

###

About Z8Games

Z8Games is the evolution of free to play gaming online. It's an online destination for gamers to download the very best online games, including online military shooter, Cross Fire and dynamic-action MMORPG, Metin2, as well as access engaging community features and events; all for free! Visit www.z8games.com today to take part in the evolution of free-to-play gaming online.

About G4BOX INC.

G4BOX INC. is a digital media provider specializing in the publishing and distribution of online video games. The company was founded in 2006 on the principle that online, community-based video games offer unique and compelling gaming experiences with untapped mass market potential and wide social appeal. They currently offer a growing portfolio of successful, massively multiplayer online game properties.

G4BOX is based in Toronto, Canada, where it employs a staff of widely-talented and culturally diverse employees – headed by an experienced and imaginative management team. Their mission is to become a premier content provider in the online gaming market.

For more information about G4BOX and its current product offerings, please visit www.g4box.com.
Next Article
The kid gloves are coming off! The ÆRENA 2.0 Summer Upgrade has arrived, delivering game-changing features and enhancements. It's a new ...
by Mikedot
The new Hang Ten costume also gives players a cool look for summer and also gives them powerful bonuses to key attributes
by Mikedot
The gameplay focuses then on unlocking spells per hero and leveling them up as you earn chests from battles ala Clash Royale.
by Ojogo