Cross Fire introduces new Royal Dragon update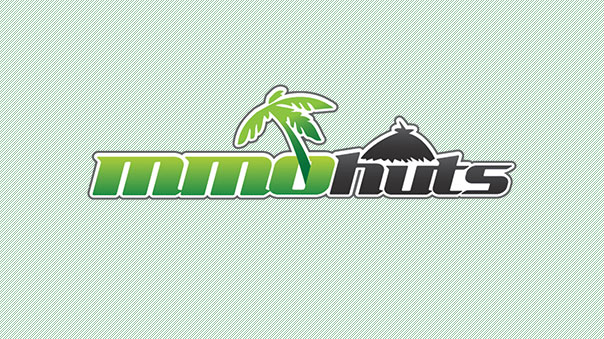 A new update has hit Z8Games' Cross Fire.
The update introduces three new Royal Dragon Weapons: the Mauser, Kukri, and M4A1. A black market crate has also appeared for a limited time with a special spring-colored XM8 hiding inside. The daily mission system has also been revamped to allow players to purchase mission cards for their own goal-settings, which can be done in addition to the daily activities with extra prizes to be earned.
Special events during March will include the Cross Fire Film Awards, granting prizes to YouTube Cross Fire videos across six categories; and the Ghost Mode tournament, rewarding the top two clans with a Gold Katana weapon. Players who play in Ghost Mode can earn an Event-Only ribbon for their blood-shedding efforts.
Crossfire Gameplay Screenshot
Source:
CROSS FIRE RELEASES ROYAL DRAGON UPDATE

Cross Fire Introduces New Weapons, Maps and Events in March

Toronto, CANADA – March 16, 2012 – G4BOX Inc., a global publisher of interactive entertainment and the proprietor of the Z8Games free-to-play gaming platform, released an update for its popular first-person shooter, Cross Fire. This free update brings some new mission system changes, new maps and a Limited Edition set of Royal Dragon weapons. In addition, Z8Games is hosting events throughout March, such as the Cross Fire Film Awards and a Ghost Mode tournament where players can win an exclusive Golden Katana weapon. Current players can download the update automatically by launching Cross Fire. New players can download and play the game for free from: http://crossfire.z8games.com.

The new update will introduce three new Royal Dragon weapons which include the Mauser handgun, the Kukri knife and the Royal Dragon M4A1. Plus there will be a limited time black market crate featuring a spring colored XM8 weapon. Players will also be able to fight in the new Elimination map 'Terminal' and the Free-for-All map 'EagleEyes'. Furthermore, the update will make changes to the daily mission system, allowing players to purchase mission cards to set their own goals for the missions they enjoy doing. This can be accomplished in addition to the daily activities, and offer extra prizes and rewards.

Z8Games is hosting the Cross Fire Film Awards which will take place from March 16th onward. Participants can submit their YouTube videos of Cross Fire in one of six different categories for the chance to win exclusive prizes. Judging will take place after March 26th and the winners will be announced during the first week of April.

Clans will have the opportunity to participate in the March Ghost Mode tournament taking place on the Cross Fire Clan Servers from now until March 31st. Their wins will be counted and the top two clans will compete at the end of the month for a never before seen Gold Katana weapon. Additionally, ghost mode enthusiasts will have a chance to obtain an Event-Only ribbon for their player profiles for playing Ghost Mode throughout the month.

"We will continue to build the Cross Fire community by providing the best updates and events for our fans" said Jason Yang, CEO of G4Box. "We also look forward to watching them compete in our tournaments and showing off their creative talent in our Film Award competition."

Cross Fire is a free online military first-person shooter for the PC platform. It includes a military ranking system, in-game friends lists, an integrated clan system and deep character customization options and social media integration via the Cross Fire website. More MAPS. More GUNS. More MODES. More HEADSHOTS. Join millions of players online today in the ultimate military FPS experience.

To find out more about the events and to see a visual spoiler of the Royal Dragon weapons visit the official update page here: http://crossfire.z8games.com/Royal_Dragon_Update.aspx
Next Article
ORCS MUST DIE! UNCHAINED is constantly being updated with new heroes and maps, and this update is no different.
by MissyS
WonderPlanet announced this morning that they have decided to hold an additional Pre-Registration Campaign for Valkyrie Anatomia - The Origin.
by Ragachak
Proxzor offers a fresh look at Rose Online, one of Gravity Interactive's original anime themed MMORPG, and still a fantastic looking game...
by Proxzor