Cross Fire adds new Hero Mode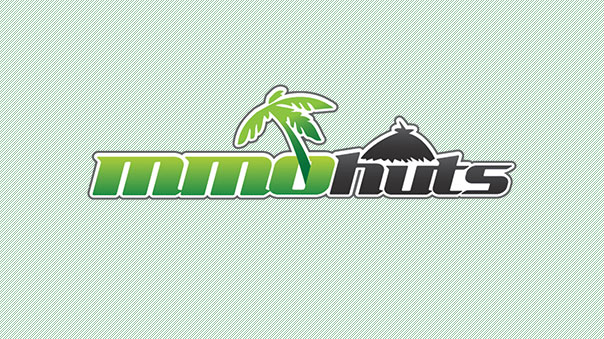 Cross Fire has launched a new "Hero Mode" in its latest update.
The new mode allows players to turn into a Hero, a powerful player with a modified machine gun and grenade launcher, which can be used to defeat the mutant threat and increase the team's attack damage. A new Hero Mode-exclusive map, Merida, has been released with the update. Also included are new weapons (M4A1-e variant, Dual Uzis, and Golden Gatling Gun) and five new ribbon achievements.
Cross Fire will also host four days of various events, starting today, that will include achievement and in-game prize awards for players who participate.
Cross Fire is published by Z8Games, which also publishes Metin 2.
Cross Fire Gameplay Screenshot
Source:
G4BOX LAUNCHES ALL NEW "HERO MODE" FOR ITS ONLINE MILITARY SHOOTER, CROSS FIRE

Players Can Become The Hero And Rally Their Teammates to Defeat an Onslaught of New Mutants and Enemies

Toronto, CANADA – February 17, 2011 – G4Box Inc., a North American publisher and distributor of interactive entertainment media announced today that it has launched an all new Mode for its popular online military shooter, Cross Fire.  Cross Fire's "Hero Mode" offers a new gameplay mode, multiple new weapons, new masks and clothing items, five new achievements and much more.  In celebration of the newly launched mode, Cross Fire players will be treated to numerous daily
events where they can win achievements and other great prizes.   To
learn more about Cross Fire and play the game players can visit http://crossfire.z8games.com "The launch of "Hero Mode" brings a new evolution of gameplay to Cross Fire" said Jason Yang, CEO of G4Box Inc., "With an all-new gameplay mode and new map, new weapons, new enemies and new achievements a new Hero will definitely emerge!"

In Hero Mode, players can turn into a Hero; a powerful player with a modified machine gun and grenade launcher. Players can use their new weapon to defeat the mutant threat, and increase their team's attack damage by destroying their enemies until one side is victorious.
Included with this patch is an all new exclusive Hero Mode Map called Merida, a new Assassin mutant who wields powerful grenades and new weapons including; a new M4A1-e variant, Dual Uzi's and for a limited time a Golden Gatling gun!
In addition, players can earn up to five new Ribbon achievements for their player profile and starting today can participate in live daily challenges for four days during the Hero Mode Patch Event!

Starting today, February 17th, Cross Fire will host four days of events in honor of the new Hero Mode patch.  Every day now through February 20th players will be treated to a different daily event culminating in an achievement award and a special in-game prize including an Assassin Mutation Character and a Special Hero Mode Patch Ribbon for players
who achieve the daily challenge.

Cross Fire is a free online military first-person shooter for Windows PCs. Players assume the role of either a Black List or Global Risk operative and compete in various modes of play including Team Death Match, the Mutant infested Mutation Mode, attack and defend Escape Mode, and the exclusive stealth-action Ghost Mode. Cross Fire includes a military ranking system, in-game friends lists, an integrated clan system, deep character customization options and social media integration via the Cross Fire website. Cross Fire is part of the Z8Games platform of free-to-play games.

Cross Fire is free-to-download-and-play. Visit the Cross Fire homepage
at: http://crossfire.z8games.com
For more information about G4BOX visit www.g4box.com.  For more information about the Z8Games lineup of games please visit www.z8games.com.
Next Article
Game studios in the West are finding it more and more expensive to bring MMORPGs to market. We should develop MMORPGs like in South Korea.
by Guest
Who doesn't like to jump into a giant robot strapped with missiles, lasers, and other ballistic weaponry to make other robots explode?
by Proxzor
Upcoming Sandbox MMO Fractured announced that on April 10th, 2019, the SpationalOS-based sandbox begins Alpha 1 testing.
by Ragachak