Cronous Ninth Season Update – Devil's Playground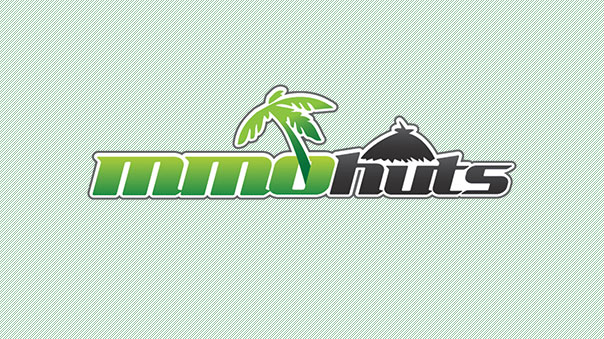 Cronous, the free to play 3D MMORPG from NeoFun, is introducing its ninth season update which includes a new area in the game called "Devils' Playground". The area can only be entered during certain times during the week and will transform any regular battleground into a much tougher one for a full hour. Players must capture and guard the "blessing stones" in these areas to win the event. Winners will receive a buff for 23 hours that boosts experience gain while losers have to face off against a very tough opponent called "Desert Kaniboros".
Cronous Gameplay Screenshot
The Original Press Release:
Seoul, South Korea – June 07, 2010 – Several hundred years have passed since the end of The Fifth Tartanos War. The world was enjoying its peace after the fall of the Maquapel legions… so the world believed. Little do they know that deep inside the regions where no living beings dared to intrude were the hideouts of the many remnants of the once proud Maquapel legions. Slowly, but surely, they were recuperating to spill terror on the continent of Cronous once more. From various regions were signs of the Maquapel forces gathering to a place known as Devil's Playground. Soon there will be war.

<Devil Playground>

The Fifth Tartanos War was called Falma War by the Coellis sect in memory of its salvation and Martariel War by the Macuapel sect in memory of the resurrection of its beloved Devil, Matarial. It was this war that brought the two powers – Coellis and Macuapel – clashing and the end of the Macuapel sect as the war has left the legion scattered all around Cronous after the death of a great leader called Primodium.

The only way they could regain power was through Hollow day 1,000 years later. Now, it seems, the wait is over as the Macuapel sect slowly rise into power through a world called Devil's Playground. It would be up to the players to stop the advancing Macuapel Legions.

Enter Devil's Playground through the NPC called Maelle in Castle Unos from Monday to Friday around 20:00 in Free to Play MMO Cronous. All Devil's Playgrounds will transform from regular hunting ground to a ruthless battle ground and will last for an hour. Their objectives will be to capture and guard the Blessing Stones.

Once the raid is over, the participants will be summoned to the re-spawn spot at the center.

Depending on the number of occupied posts, the winners will receive extra experience buff for 23 hours. Losers on the other hand, will encounter a deadly monster called "Desert Kaniboros" in their hunting zone.
Next Article
John Cleese joins an all-star cast of voice actors in Bethesda's upcoming MMORPG, Elder Scrolls Online.
by DizzyPW
EverQuest 2 launches free to play Version dubbed EverQuest 2: Extended. Play EverQuest 2 for free. The free version includes 5 expansions and ...
by MissyS
Today, Dambuster Studios has made a statement regarding the current state of Homefront: The Revolution.
by MissyS