CrimeCraft Summer Update Preview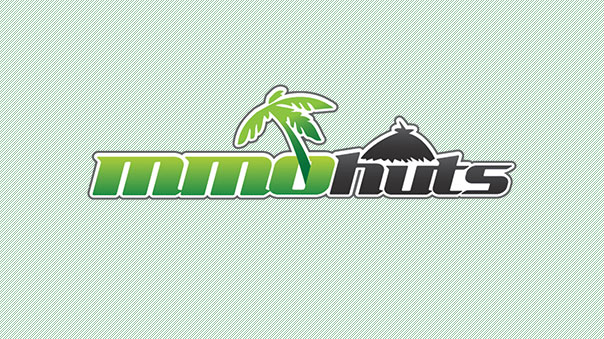 Update: CrimeCraft's  Summer Update is now live. In the coming weeks we will release an impressions video showcasing the changes this MMO Shooter has gone through since the Bleedout expansion. If you wish to check the game out you can click here to register!
A new, special summer update is planned soon for CrimeCraft.
One of the stars of the feature will be a new game mode, called Assault, Capture, Destroy (ACD). This game mode will allow two teams to fight for control of a Defense Core, while meeting objectives.  Several improvements to maps and game modes will also be implemented, including a new addition to Safeguard PvE.
The game's initial download size will be reduced down to 1.5 gigabytes, and will now feature new graphic options to improve gameplay for computers with lower specs. Other custom options will be added to allow Friendly Fire, No Knives, No Explosives, a special Vampire mode, and password protection. The majority of the update changes are based on player suggestions.
CrimeCraft is published by Vogster Entertainment.
New Exclusive CrimeCraft Screenshots:
Source:
New Game Mode Headlines Summer CrimeCraft Update

Community Input Drives Changes to the World's Premier MMORPG Shooter

Vogster Entertainment, an indie innovator in video game design and content, is about to unleash the latest community-driven update for its flagship MMORPG shooter CrimeCraft.

The Summer Update is topped by a new game mode, Assault, Capture, Destroy (ACD) ACD is an objective-based game mode with two teams battling over a respawning Defense Core.

For new players, the CrimeCraft initial download size has been reduced to 1.5GBs. A number of advanced graphics options now allow the game to run smoother on lower spec computers.

In addition to the new game mode, numerous map and game mode improvements have been implemented. The update also includes a new addition to the Safeguard PvE game mode for a total of seven PvE variations across three modes.

Like all CrimeCraft updates, this one was largely shaped by player requests. Major community-suggested changes include a spectator mode accessible to all players and a "death camera" to spectate a character's killer after death. Spectator Mode is a powerful community tool that allows up to eight users (four slots each for subscribers and free to play users) to follow other players in a match or switch to a free-roaming camera mode at will.

The Summer Update adds a number of custom game options to our game, and based on user feedback options have been expanded to include Friendly Fire, a Vampire mode where users gain health as they inflict damage, No Knives, No Explosives, and a Password Protected mode available to all users.

The focus of the CrimeCraft Summer Update is to put our users first as always, but also to make our game accessible to worldwide player base. CrimeCraft has grown from the day it launched and now includes more PvP than ever plus a full 10 episodes of the BleedOut expansion.
Next Article
Ndemic Creations announces the successful launch of Plague Inc: Evolved on Steam Early Access, now including multiplayer.
by MissyS
WEBZEN is set to release the first content expansion, titled "Myth I: Wrath of the Berserkers", in the last week of May.
by MissyS
Wargaming releases a new developer diary video series for World of Tanks as it prepares to make major changes to the game.
by MissyS