CrimeCraft previews April 19 patch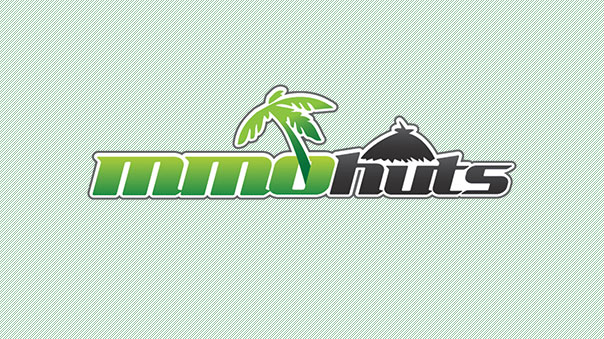 In preparation for another large update, CrimeCraft has previewed the major changes slated for its April 19th patch.
The game will be introducing a new PvP scoring system. The new system will remove negative scores completely, as well as removing the PvP score cap; meanwhile, the system will penalize players trying to game the system.  Power and kill/death ratios will now be used to determine handicaps.
The Delosville Map will have its minimum player count reduced to 10, and other PvP maps will be balanced further. Headhunt and Safeguard will have their XP formulas reworked to no longer penalize players who finish before the timer. A special new prologue is also being added.
The Announcement:
Hey guys,

In a little less than two weeks, on April 19th, we'll be releasing a patch that brings four major changes to CrimeCraft. I'm here today give you all a quick overview of these changes.

For our current players, three of the changes will have the most impact.

PVP Scoring System
We're making some major changes to the way the PvP scoring system will work that takes into account player feedback we've received since the last revision. In the new revision, we're revamping the scoring formula and doing away with negative scores. We're also removing the cap on PvP scores and adding a penalty for players who try to game the system. To be more transparent with players, we'll be adding an additional UI screen that details the scoring system.

In addition, we're changing the way we calculate handicaps. Instead of basing it on PvP rank, we'll be looking at a player's "Power" and kill/death ratios to determine handicaps. Power ratings add a new level of depth to the game, as this can be adjusted by players on the fly. Power is calculated from a player's level and kill/death ratio, but also on the player's weapons, clothes, boosts and abilities. Players will be able to adjust their equipment to compete without penalties in a wide variety of matches. You can see your power marked with a star on the character UI.

As you may already know from a previous announcement, we'll also be clearing the leader boards on a periodic basis and handing out prizes to the top players at the end of each "season."

Maps and Game Types
The reaction to the Delosville map has been overwhelmingly positive, but the high minimum player count to start the map makes it less popular in the overall rotation. To counter that, we're reducing the minimum player count to 10 from 16. This is a change we're making in direct response to community requests. We're also adding the Riot mode to the map, which should make for some chaotic fun free for alls!

A few changes are coming to Headhunt and other PvE maps as well. In Headhunt, fewer mobs will spawn near the boss; overall, Berserkers will be slowed down by about 20 percent.

XP and Loot
Based on player feedback we are reworking the XP system for Headhunt and Safeguard to remove penalties for completing the match before the timer expires. For Turf and Robbery, we are reducing the minimum time to 7 minutes.

Loot will also be recalculated so players aren't penalized for completing the match early, subject to the same 7 minute limit for Turf and Robbery.

Finally, we'll be increasing the drop rates for tier 4 and 5 rare crafting ingredients.

Campaign Prologue
Finally, we are adding an intense prologue to CrimeCraft. "Welcome to the Jungle" is a series of missions designed to introduce players to the story behind CrimeCraft. This is a series of about 33 missions that take place on the outskirts of town as players "prove" to the Municipality that they are ready to enter Sunrise City! The prologue is primarily for new players and takes character from level 1 up to about level 8. For current players who don't have open character slots but who want to try it out, we will be selling additional character slots so they can experience the prologue as well.

We'll provide detailed patch notes on release day, but this gives you a solid heads up about what is coming this month!

–KevinB
Next Article
Just A Game has announced the open beta of their newest free-to-play game, Kings and Legends.
by MissyS
Audio specialist Sennheiser is releasing two Ingress special editions of its acclaimed MOMENTUM On-Ear headphones – the ultimate way for pla...
by MissyS