CrimeCraft now available on WarpPortal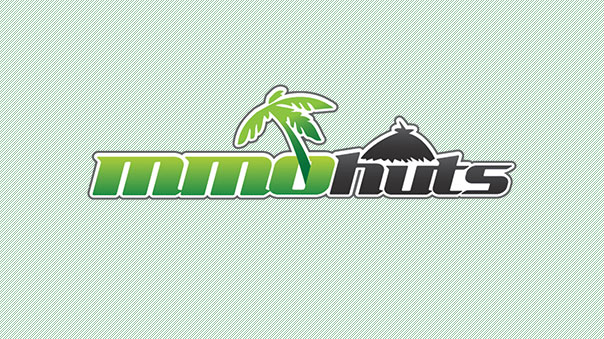 CrimeCraft, Vogster Entertainment's shooter, is joining WarpPortal this December, allowing players with a Gravity Interactive account to join and play with the rest of the CrimeCraft community.
CrimeCraft recently launched its Bleedout expansion, featuring a comic-book style driven story and PvE campaign.
Gravity Interactive also publishes Ragnarok Online, Requiem, and ROSE Online.
CrimeCraft Gameplay Screenshot

Source:
VOGSTER ENTERTAINMENT¹S CRIMECRAFT JOINS GRAVITY INTERACTIVE, INC.¹S
WARPPORTAL PLATFORM

Welcome to the New Age of Ruin

MARINA DEL REY, Calif. (December 15, 2010) ­ Vogster Entertainment¹s action
packed online shooting MMO, CrimeCraft, joins the WarpPortal online platform
family for the North American market this December.  More information can be
found at www.warpportal.com <http://www.warpportal.com>

CrimeCraft is a Free to Play MMO Shooter that blends a gripping,
action-packed shooter experience with the best community and role-playing
elements found in MMORPGs. The recent launch of CC: Bleedout, the first
major expansion to the product, adds a deep story-driven campaign and
exciting PvE action to its competitive PVP-based feature set.

³We are ecstatic that Vogster Entertainment has joined our WarpPortal
platform,² states Yoshinori Kitamura, CEO of Gravity Interactive, Inc.
³CrimeCraft¹s innovative, interactive and engaging approach to the next
generation of MMO¹s is a wonderful addition to the titles that are available
on WarpPortal.²

³We¹ve watched our customer base experience consistent growth month over
month in both registrations and in-game population,² says Daniel Prousline,
vice president of development at Vogster. ³Our partnership with Gravity is a
great fit as they continue to expand their reach with high quality games
with low barriers to entry.²
CrimeCraft will be available in December 2010, is free via the WarpPortal
platform.
Next Article
Winning Putt's first big update is coming out shortly, titled the Spring Update.
by Zelus
Torn Banner Studios has announced that the closed beta for its upcoming combat action game, Mirage: Arcane Warfare, will begin on March 27.
by MissyS
Undead Labs has announced that its monster-battling online game for PC and mobile, Moonrise, will not see a commercial release.
by MissyS