Crazy Defense Heroes Launches on Google Play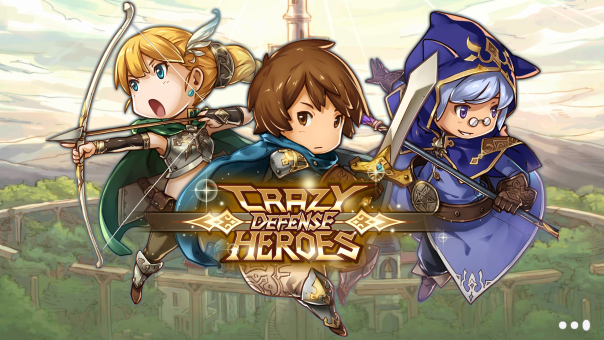 Animoca Brands launched a new mobile game onto Android devices today, called Crazy Defense Heroes.  Crazy Defense Heroes is also available globally and is a tower defense and action card sequel to Crazy Kings. Both games are already available on the Apple App Store as well. Players in Crazy Defense Heroes control an avatar on a series of battlefields, where they beat back attacks from orcs, serpent-people, birdmen, the undead and many more. It will combine RPG elements, card battles, and tower defense mechanics to create a highly strategic experience.
Players will collect tower cards to defend against these evil attackers, which will create powerful immobile units with a variety of attacks, ranges, and abilities. There are also over 20 heroes to find and upgrade, as well as collect gear and magical spells for. Defensive structures, heroes, equipment, magic, and skills can all be upgraded using resources found as the player explores the game world. Google Play is not available in China, and Animoca Brands is pursuing separate publishing and distribution opportunities for Crazy Defense Heroes for Android in China.
Next Article
Rogue Factor's turn-based tactical RPG adaptation of Games Workshop's tabletop game heads into Early Access Phase 6.
by MissyS
Scouts are not combat classes. While you can spec into supportive rolls, intel is their real game.
by DizzyPW