Continent of the Ninth Seal Releasing Ancient Arena Update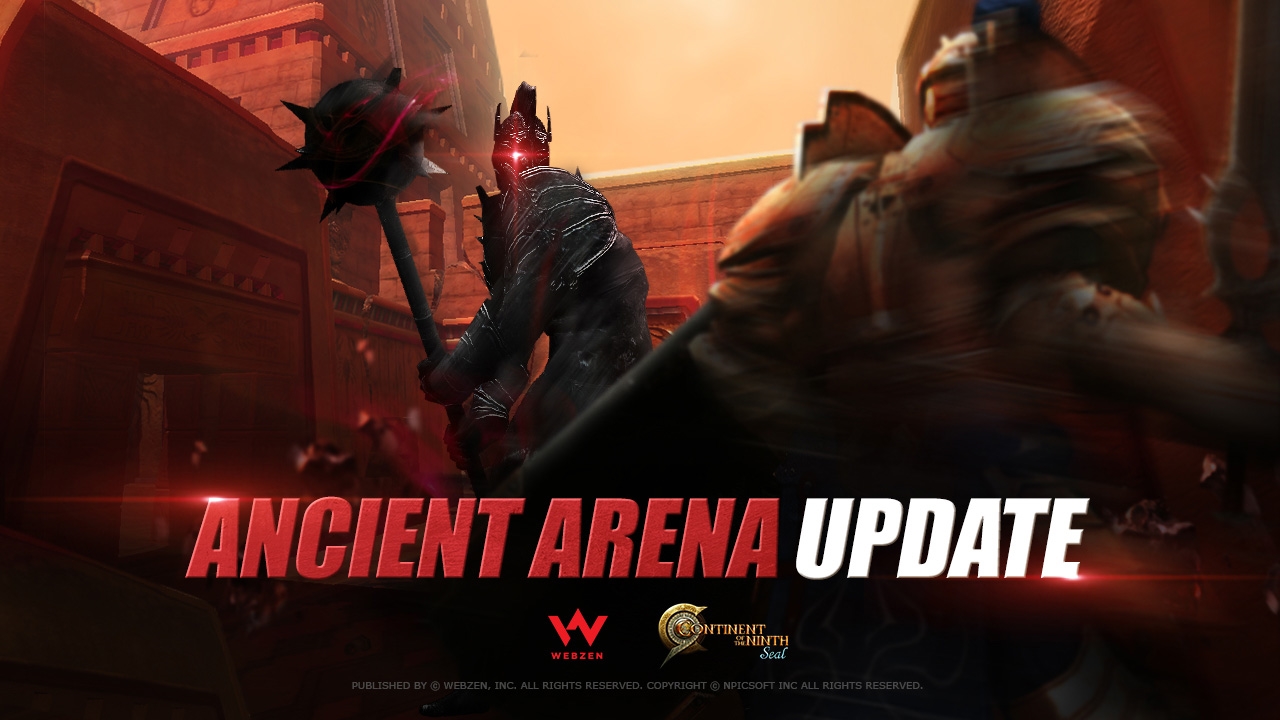 Webzen, a global developer and publisher of free-to-play games, has announced that the dungeon-based MMORPG Continent of the Ninth Seal (C9) will unleash its latest update, Ancient Arena, tomorrow.
After the scheduled maintenance on Tuesday, November 24th, 2015 (UTC), the update will introduce a new competitive PvE dungeon, Ancient Arena, along with a PvP tournament system.
Characters with a level of 51 or higher will be able to delve into the Ancient Arena in the world of Glenheim, and attempt to defeat one monster (1v1) within two minutes per round, once a day.
To enter the Ancient Arena, players will need to talk to the Portal Mage with the invitation ticket, and click on "Enter Ancient Arena". A different monster will be spawned each round, and the round will end when players defeat the monster, die, or the time limit ends.
After each season ends, players will receive various rewards, including brand new Growth Stones. These will enable players to increase their gear stats according to their rank while the season is in progress. A new season kicks off every two weeks.
In addition, PvP enthusiasts with a level of 45 or higher will be able to take part in a new 1v1 PvP tournament every Sunday, with winners gaining special Auspice and even more rewards.
Along with these new features, the update will introduce many improvements for the game, such as the Fishing Bait & Auspice Exchange System and the Hero Support Chest Rework.
The Hero Support Chest will contain over 8,000 Wcoin (80 USD) worth of new and useful items, such as highly enhanced weapons corresponding to a player's class, Inventory Expansion Scrolls, Skill Reset Scrolls, Teleport Wings and more.
To celebrate the launch of this new update, the C9 team is organising a pre-season event offering additional Ancient Arena invitation tickets and rewards to all participants, as well as a level-up event for new players to quickly ascend to a higher level. The event will span from November 24th until the weekly maintenance on December 8th, 2015 (UTC).
Next Article
Prepare for it to rain scarlet when the ladies of Scarlet Blade get in the fighting mood!
by MissyS
On August 6, 2010 Quake Live finally entered full release. It had been operating in open beta testing before that. Two optional subscription t...
by Guest