Continent of the Ninth Seal December Update Launches Dec 20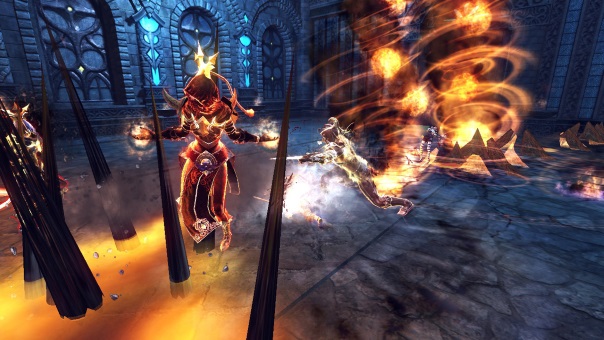 Webzen has announced that its December update for Continent of the Ninth Seal (C9) will go live tomorrow, December 20.
This update focuses on the introduction of a new Extreme raid dungeon, Chaos Spire. Designed for six players, Chaos Spire is the most difficult dungeon to date.
In Chaos Spire, players will face three powerful bosses. In the first room are three Narak monsters, best defeated by using Dragon Statues rather than a frontal assault. The second room is home to Kaligos, and players will finally face their manipulator, Heike.
Special rewards are available in this dungeon including a new effect-change or buff/debuff Skill Book, a Sealed Book of Chaos, Master-graded accessories with set effects and more.
The C9 team will also be celebrating this release with special daily events. Players can receive an additional EXP buff (200%), artisan EXP buff (200%), guild points (100%), increased dungeon clear rewards, invitation tickets to the Extreme dungeon, useful potions and much more. Plus, players will receive a rewards box which may contain precious auspice items and Holiday Remodelling Weapons simply by entering Chaos Spire. The event will be running until the weekly maintenance on January 3, 2017.
In addition, Webzen is currently celebrating the holiday season with a Wcoin promotion, cool in-game events and free coupon giveaways on the official WEBZEN website. Don't forget to grab your item pack from us at MMOHuts!
Next Article
Me and my brother didn't have any scheduled meetings today, so I was free to spend the day however I wanted. First things first, we sought o...
by Mikedot
Reckoning features four all-new maps, the return of the Exo Grapple playlist, and the thrilling conclusion to Exo Zombies.
by MissyS