Conquer Online reveals new Pirate skills information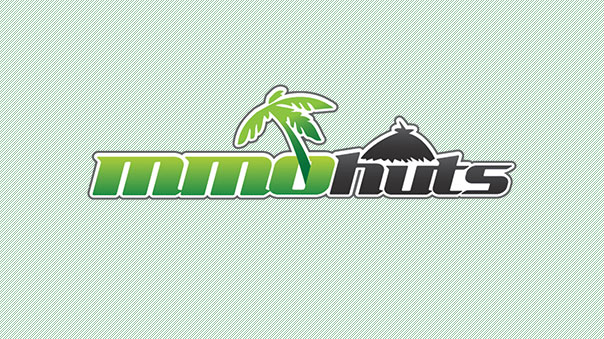 Conquer Online will be launching its next expansion, Invasion of Pirates, on January 11, and has released new information about the Pirate's skills.
Pirates will feature a series of skills based on stamina, many of which have a cooldown. This means that players will have to chain combos of their skills together, from buffs to damage dealing abilities, and makes them difficult to master. Skills will include Blackbeard's Rage and Kraken's Revenge, and will utilize both the rapier and pistol weapons. TQ Digital has released a new video, below, which lets you see the skills in action, along with descriptions of how these skills are used in combat.
TQ Digital also publishes Zero Online and Eudemons Online.
Conquer Online: Pirate Versus Ninja Video
Source:
New Conquer Online Expansion PvP Trailer Reveals Explosive Pirate Combos
NetDragon's fast-approaching new expansion for Conquer Online, titled Invasion of Pirates, will be launching on January 11, 2012. In the new expansion, players will have access to a slew of explosive new skills—such as Blackbeard's Rage and Kraken's Revenge—in their sweet new trade of piracy. A new video has been released today to show off some of the new skills in action. For the very first time, the Western sea bandits are confronted with the Eastern assassins of the gaming world—in a true Pirate versus Ninja battle, who will be left standing?

Those in the world of Conquer Online are standing on the edge of their destiny as invaders are intruding with powerful weapons and skills never seen before. While the continent is torn apart by the fiery rage of war, six heroes will come together to fight for their people. These heroes will reunite these divided loyalties, but do they know enough about their dreaded new opponent?

The new Pirate class comes suited for battle with both rapiers and pistols. Their abilities all channel power and precision alongside the most explosive combat in the game. Pirates will be capable of taking any enemy down—on land or sea. With a little strategy and pirate know-how, the new class can easily become the most deadly in PvP battles.

The Pirate's skills will be based on stamina, with many of the skills requiring a cooldown period. This means the key to winning a battle is how well a player can chain an effective combo—deploying buffs and abilities with haste, with the ability to quickly switch between targets. Mastering the Pirate's skills may be one of the most challenging to master in the game, adding plenty of bloodthirsty new strategies to conquer in the new Invasion of Pirates expansion.
Next Article
Since launching in September 2008, Perfect World International has been engaging and challenging players worldwide, and continues to be one of...
by Mikedot
Hi-Rez Studios today announced the "SMITE Challenge For Charity," a 24-hour charity live stream of the online game SMITE that will c...
by MissyS