Conquer Online Prepares To Enter The Age of Jiang Hu!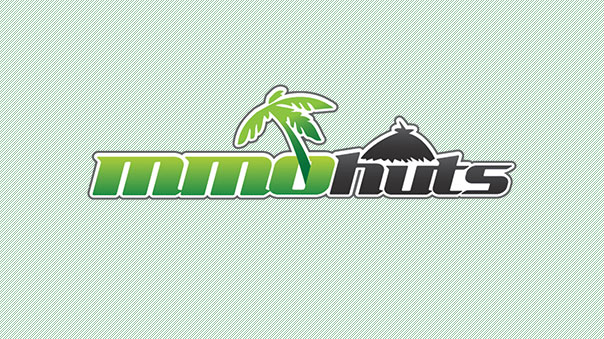 As you may have seen from Chinese martial arts movies, Jiang Hu is all about the world of fighters. The rules of Jiang Hu are simple… there are no rules! Once you have decided to enter the life of Jiang Hu, you are facing two destinies: become a respected Kung-Fu master and carry your martial arts forward, or become a stepping stone for other martial arts hopefuls!
With CO's next expansion coming in June, Conquer Online is going to enter the Jiang Hu Age and will bring a new taste of battle! A new open world PvP gameplay will be added, encouraging players to challenge opponents of similar strength. Once you defeat an opponent, you will not only upgrade your status in Jiang Hu, but you can also gather spiritual energy from them and use it to enhance your own inner strength training!
According to the legends, inner strength was first obtained by Chi You, a powerful but cruel clan leader in ancient China, in his war to conquer nine tribes. He stole the ancient teachings of these tribes, becoming the most powerful warrior the land had seen, and was worshiped as the God of War. There were 9 forms of power that Chi You gathered: Principle, Braveness, Filial Piety, Kindheartedness, Loyalty, Faith, Wisdom, and Endurance, each representing a rule of power in life. When one truly understands one of these beliefs, they will gain inner strength from that force.
The most exciting part of CO's Age of Jiang Hu is that players will be able to create their own Kung Fu. This means, instead of learning the preset skills, you will be able to give birth to your own skills, making them exclusive in CO, and even in the mmo world!
CO's Age of Jiang Hu will arrive in late June and more information about this expansion will be revealed on the CO Homepage!
Next Article
CCP Games announces that they have cancelled the World of Darkness MMO game project in development in their Atlanta, GA studio.
by MissyS
MMOHuts's ApocaRUFF offers impressions of the alpha of Black Gold Online, a steampunk-themed MMO from Snail Games.
by MissyS
Games with ships in them seem to be an "in" thing right now. We've seen Assassin's Creed Black Flag, Sea of Thieves, and Atlas, &am...
by NWOrpheus