Conquer Online: New Bruce Lee Storyline Details Revealed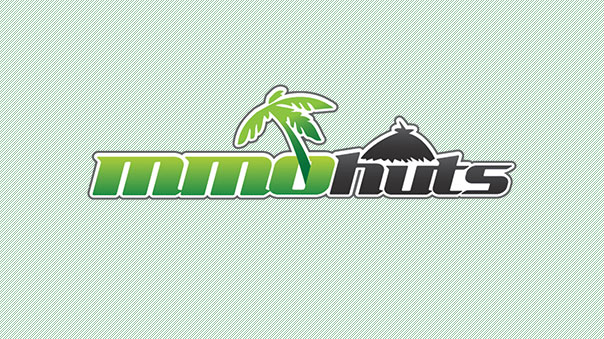 Introducing Lee-Long, the new playable class to pay tribute to the greatest martial artist and the legendary Kung-Fu superstar of all time, Bruce Lee! What's the connection between Bruce Lee and Lee-Long? Why does Lee-Long appear in Conquer Online? All the information about Lee-Long is soon to be revealed!
Legend has it that every 120 years in a year of the Dragon, when the world is in desperate need of a hero, there appears a dragon warrior. It becomes the very incarnation of the dragon spirit. The dragons have many forms, such as turtles, fish, and imaginary creatures, but they are most commonly depicted as snake-like with four legs. Dragon warriors in different periods have different incarnations. The dragon warriors could even be a nobody like the Panda. Some were reincarnated as wise kings who ruled nations, while some might also be iconic martial artists.
Lee-Long appeared in the darkest period of ancient China. In order to scramble for the title of the best in all lands, the coveted riches had driven many martial artists to use powerful weapons to slaughter each other, including Taoist, Warrior, Trojan, Assassin, Monk, Archer, and Pirate. But Ninjas, the most mysterious force in the world of Conquer Online, got the epic weapon they craved. Other classes were struck back by the ninjas' fierce attack. They almost dominated the mainland and sat upon the throne as King of Kung Fu.
According to legend, a brave warrior, Lee-Long, brought light back to the land by defeating evil beings. His appearance brought new hope to the martial arts circles.
This is the first conceptual poster of the new class, Lee-Long.
Lee-Long was the incarnation of the dragon in Conquer Online. Players can find out the elements of the Chinese Dragon in Lee-Long, all the time. He specializes in attacking and dealing physical damage. That said, he's a battle type class, with powerful attacks and the newest combo skills. Moreover, there's a Control skill being introduced in Conquer Online for the first time, but to ensure the flow of battles, the Control skill will employ a different method. Players will not only experience the super flamboyant kicks of Lee-Long, but the primary weapon, Nunchucks, will shine in the hands of Lee-Long.
Next up: Lee-Long's skill, nunchucks, and exclusive video of his fighting style. Keep an eye out for our next press release!
The new class, Lee-Long, which will be released on Oct 30th!
For more information please visit: http://co.99.com

Next Article
June 5th is a big day for APB Reloaded, with the live beta for APB RIOT going live as the largest content update yet.
by Ragachak
As of January 22nd, 2019, Webzen's Shot Online will be available to the users of Steam, in a new partnership.
by Ragachak